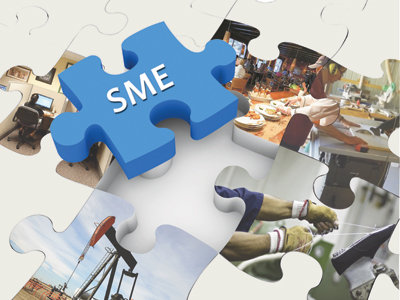 The Vice President, Kashim Shettima, has echoed the resolute commitment of President Bola Tinubu to empower Micro, Small, and Medium Enterprises (MSMEs) as a pivotal driver of the nation's economic advancement. Shettima's affirmation came during an exclusive interview with reporters while touring the exhibition stands at the ongoing BRICS Trade Fair in South Africa.
The acronym BRICS represents the collective strength of Brazil, Russia, India, China, and South Africa, a coalition of major emerging and developing economies. Shettima, while immersed in the dynamic trade atmosphere, emphasized the paramount significance of MSME empowerment, especially in propelling youth and women towards active participation in bolstering the country's economic landscape.
"President Bola Tinubu is a compassionate leader, and in the forthcoming months, Nigeria's fortunes are set to witness positive changes," Shettima articulated confidently.
Launched with a grandeur of 180 exhibitors spanning diverse sectors, the BRICS Trade Fair has garnered Shettima's commendation for its potential in galvanizing investment and trade within the African continent. His inspection of Nigeria's exhibitions also served as a moment to express appreciation for the vibrant investments undertaken by Nigerians in South Africa.
Shettima further praised the efforts of entities like the Rose Bank, a Nigerian investment venture in South Africa, for its substantial funding of a N40 billion cassava project. This initiative, with its ripple effects in the cassava value chain, holds immense economic promise and is expected to catalyze similar undertakings across different regions of Nigeria.
In his assessment of the larger panorama, Shettima acknowledged the dynamic presence of Nigerians in various economic arenas such as the digital economy, fashion, and mining. His enthusiasm was palpable as he shared, "Nigerians are actively contributing to the African continent's growth story. Their successes in South Africa signal a harbinger of even greater accomplishments."
The BRICS Trade Fair, a joint effort orchestrated by BRIC South Africa and The SA BRICS Business Council in partnership with the Department of Trade Industry and Competition, operates on the sidelines of the ongoing 15th BRICS Summit. This platform showcases the products and services of BRICS nations, fostering business-to-business interactions to drive higher intra-BRICS trade and investments.
Shettima's tour of the exhibition stands was complemented by the presence of senior government officials, including Nigeria's High Commissioner to South Africa, Amb. Muhammad Manta, and the Consul-General, Amb. Andrew Idi. The Vice President's engagement underscored the vital role MSMEs play in fortifying the nation's economic foundation and realizing President Tinubu's vision for a thriving Nigerian economy.