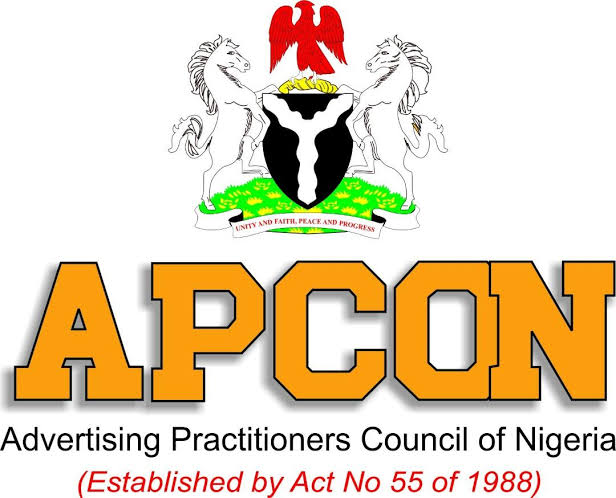 The Advertising Practitioners Council of Nigeria (APCON), on Monday, announced that the Advertising Regulatory Council of Nigeria (ARCON) Bill has been signed into law and also announce its move to stop use of foreign models and voiceover artists.
The nation's top regulating authority for integrated marketing communications also disclosed the name change that resulted in ARCON.
In order to further promote the inclusive growth of the industry, the Director General of the body, Dr. Lekan Fadolapo, also declared a prohibition on the use of foreign models and voice actors in national advertising.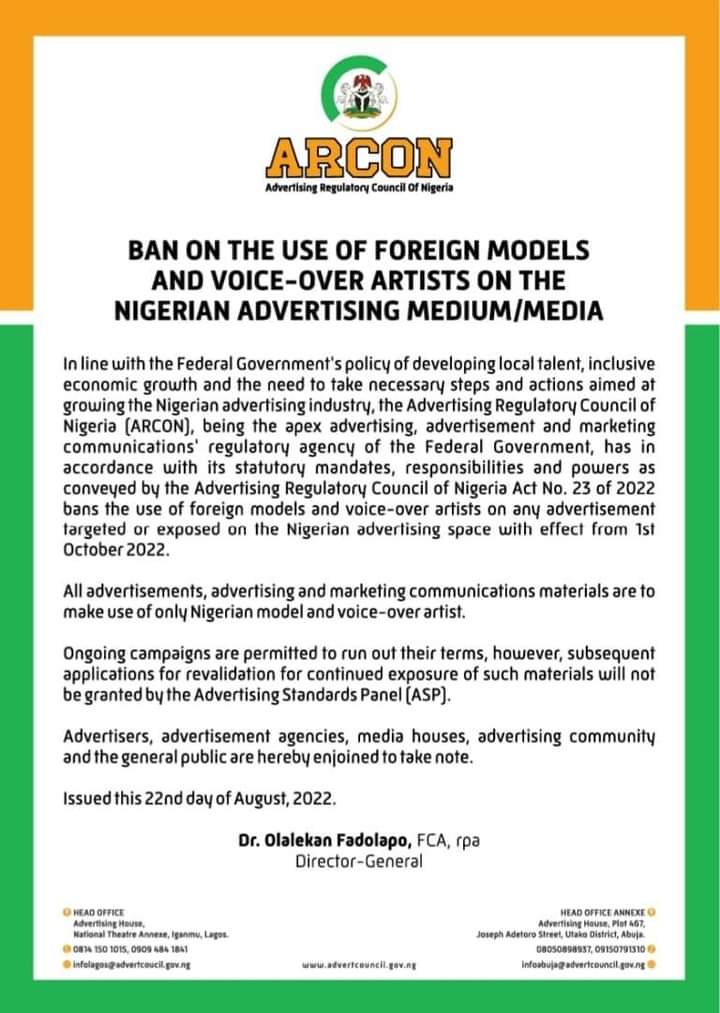 In order to give the body the ability to properly govern and oversee the practice of advertising in the nation, he added that the new ARCON Act, which replaced the pre-existing APCON Act, was promulgated in 1988.
He claims that because the new ARCON Act fills up glaring deficiencies in the previous APCON Act, the regulatory body is better positioned to carry out its statutory regulatory obligations.
He said that one of the gaps is the regulation of new media and internet advertising, which, in his opinion, was not adequately addressed by the previous APCON Act.
Although the new Act gives the council more regulatory authority, Fadolapo insisted that the organization will only use those powers to promote equitable growth.
"Stakeholders in the industry should rest assured that we are not regulating to strangulate.
All we plan to achieve with these new regulatory powers is to ensure good corporate governance and inclusive growth in the sector," he added.