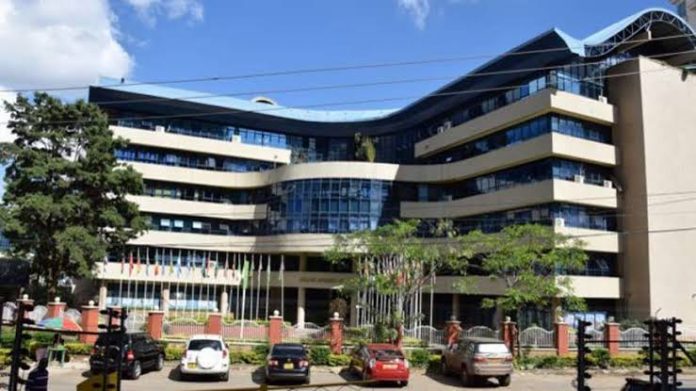 Additional capital subscription places Nigeria just one-percentage point behind top shareholder, Kenya.
The Company also received additional capital subscriptions from Swaziland (USD317,854.54) and Burkina Faso (USD34,610.00).
Shelter Afrique, a pan-African housing development financier, has obtained an additional capital subscription of USD7.15 million from the Nigerian government.
Nigeria's shareholding now stands at 15.8 percent, one percentage point below top shareholder Kenya, which holds 16.85 percent.
The African Development Bank (AfDB), which has dropped from 12.71 percent to 12.16 percent, Mali, which has dropped from 5.54 percent to 5.3 percent, and Ghana, which has dropped from 5.28 percent to 5.05 percent, are the other top three shareholders of Shelter Afrique whose shareholdings have changed.
Shelter Afrique Ag. Managing Director & Chief Finance Officer Kingsley Muwowo praised Nigeria's government for its confidence in the institution, saying the move puts Nigeria in a good position to become the largest shareholder in Shelter-Afrique once the country meets its capital commitment.
"We are grateful to the government of Nigerian for their continued support and the importance they have placed on affordable housing. We are especially grateful to the Honourable Minister for Works and Housing Babatunde Fashola, Honorable Minister for State, Engineer Abubakar Aliyu, and Honorable Minister for Finance Dr. Zainab Shamsuna Ahmed, for their long term support and for honouring this significant payment. Additionally, we appreciate Nigeria's active shareholder and board participation," Mr. Muwowo said.
In recent years, the partnership between Nigeria and Shelter Afrique has grown. Nigeria contributed an additional $9.4 million to the institution's capital in September 2020.
Fund-raising efforts
Swaziland and Burkina Faso are two more countries that have increased capital subscription in the Pan-African housing development financier in 2022, paying USD317,854.54 and USD34,610.00, respectively, for extra holdings.
Kenya, Uganda, Tanzania, and Rwanda are among the East African countries where the company wants to issue comparable bonds.
PS: Shelter-Afrique is a pan African housing finance and development institution established by African governments to address the need for a sustainable housing delivery system and related infrastructure projects in Africa. Shareholders include 44 African countries, the African Development Bank, the African Re-Insurance Corporation, and Fonds de Solidarité Africain (FSA).
The company's mandate is to provide financing through debt, quasi-equity, and equity to both public and private institutions for housing and urban infrastructure projects in its member countries. Shelter Afrique builds strategic partnerships and offers a host of products and related services to support the efficient delivery of affordable housing and commercial real estate. These include project finance, institutional lending, equity investments & joint ventures, trade finance, and social housing.
For more information, please visit http://www.shelterafrique.org/