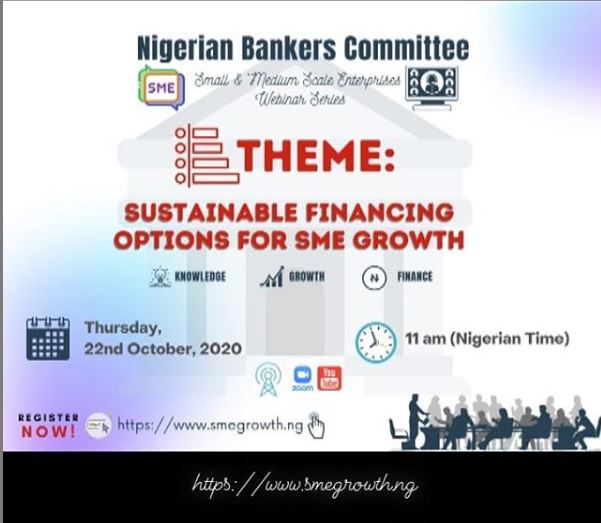 The 2020 Bankers Committee Webinar Series calls for participation among SMEs across all sectors throughout the country.
The central objective of the series is to broaden the understanding of the SMEs concerning interventions/funding for the segment and critically examine practical steps to resolve some of the obstacles that inhibit funding towards the segment.
This particular edition will take place virtually on Thursday, October 22, 2020 at 11am.
The theme is : SUSTAINABE FINANCING OPTIONS FOR SME GROWTH
Register HERE for the webinar.