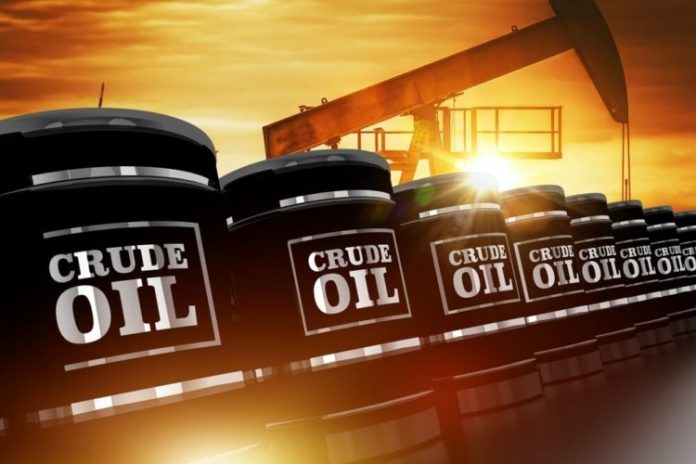 Abuja, Nigeria – Nigeria has earned a significant revenue of $11 billion from its crude oil exports in the first five months of 2023, according to the latest data released by the U.S. Energy Information Administration (EIA) based on the Organisation of Petroleum Exporting Countries (OPEC) Revenue Factsheet. This impressive earning has the potential to provide a substantial boost to the nation's foreign reserve and foreign exchange market. Furthermore, the data projects that Nigeria's revenue from crude oil sales in 2024 is expected to exceed the earnings in 2023, reaching approximately $29 billion, attributed to a projected increase in global crude oil prices.
The EIA report also highlights that OPEC members collectively earned an estimated $888 billion in net oil export revenue in 2022, representing a significant rise of nearly 43 percent compared to the previous year's figures. This increase can be attributed to higher crude oil prices and a moderate increase in petroleum liquids production. The total oil output of OPEC rose to nearly 34.2 million barrels per day (b/d), reflecting a year-on-year increase of 2.5 million b/d.
This data arrives amidst the recent decision by several OPEC+ members, including Russia, to voluntarily reduce production due to the uncertain economic outlook. Additionally, in May, six OPEC members agreed to further reduce production output by 1.04 million barrels per day (BPD), a measure that continued through June. The revenue figures for January to May 2023 indicate a significant drop compared to the $34 billion earned in the first half of 2022.
While Nigeria's earning of $11 billion demonstrates its strength in the oil market, it is essential to note that other oil-producing countries have also made significant gains. Angola, Nigeria's closest rival in Africa, earned approximately $12 billion from oil exports during the same period, while Saudi Arabia, the leading oil producer within OPEC, generated a substantial $97 billion. The combined net oil export revenue for all OPEC members in 2022 reached $888 billion.
Looking ahead, the EIA forecasts a decrease in OPEC's net oil revenue to $656 billion in 2023 due to lower OPEC production resulting from the extension of the OPEC+ agreement and a decline in crude oil prices. However, the forecast for 2024 anticipates a rise in OPEC net export revenue to $682 billion, supported by an increase in OPEC output and a decrease in global oil inventories.
The revenue generated from Nigeria's crude oil exports contributes significantly to the country's economic stability and growth. As the global oil market continues to evolve, Nigeria aims to leverage its resources and maximize revenue opportunities while focusing on sustainable development and diversification of its economy.