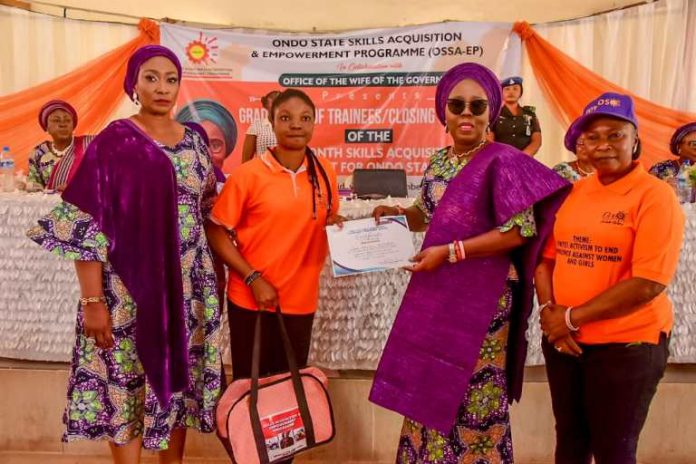 Ondo State has successfully empowered over 60 women with start up kits to boost their businesses after a one month training through the Ondo State Skill Acquisition and Empowerment Programme (OSSA-EP).
The training was organised by the office of the wife of the governor, Mrs Betty Anyawu Akeredolu in collaboration with the Ondo State Ministry of Women Affairs and Foundation for Wives of Ondo State Officials, FOWOSO held in Akure, the state capital.
Speaking to the graduates, Mrs. Anyawu Akeredolu said the women had received adequate training in the skills they had chosen. She expressed her happiness over the work the trainees had completed in such a short amount of time.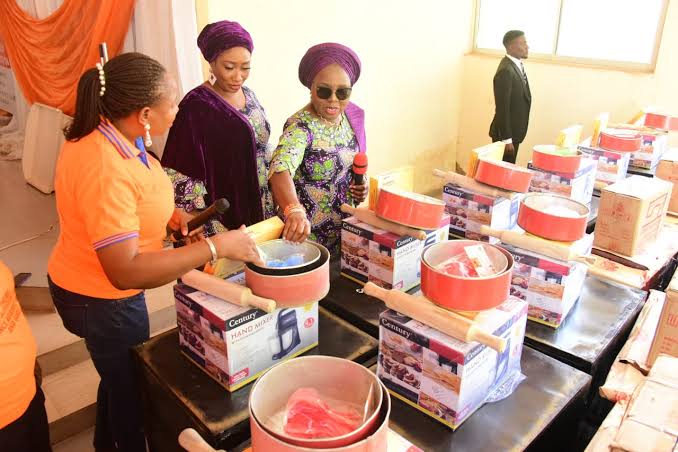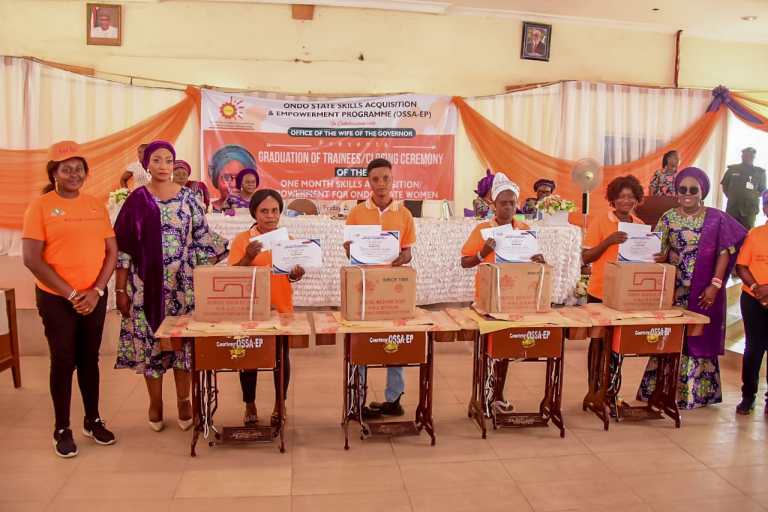 The governor's wife explained the program's lack of political content by saying it was intended to reduce poverty and stop gender-based violence against women.
However, Mrs. Akeredolu promised the trainees prompt government patronage and advised them to use their diverse skills wisely to boost the state's and the nation's economies.
The governor's wife, who said that the gesture would be a continuous one, called on other women who could not make the list, to be patient and apply for subsequent trainings.
The Commissioner for Women Affairs and Social Development, Mrs Olubunmi Osadahun, urged the women to see the empowerment programme as an opportunity to give back to the society urging them not to sell the start up kits.
Mrs Osadahun said her office was ready to work and partner with relevant ministries and agencies to ensure every woman enjoys the dividends of democracy.
The Special Adviser on Gender and Coordinator of the training programme, Mrs Temitope Daniyan who explained that more than 2,000 women benefited from the training and empowerment programme in 2018, said this year's trainees were adequately trained on various skills including; financial intelligence and how to take good care of their health.
Some of the graduates were grateful to the governor's wife for giving them the chance to be independent.
They pledged to use their skills to increase the state's internal revenue.