The Minister of Communication and Digital Economy, Prof Isa Pantami has unveiled a book he recently authored, titled, "Skills Rather than Just Degrees."
At the unveiling on Thursday in Abuja, Pantami emphasized that there should be a rapid shift in emphasis from certificates (degrees) to skills, stressing that this should not in any way discourage others from pursuing higher education.
He underlined that the goal of attending college should be to gain skills and training rather than concentrating on earning a degree or certificate, noting that soft skills are now in demand everywhere in the world.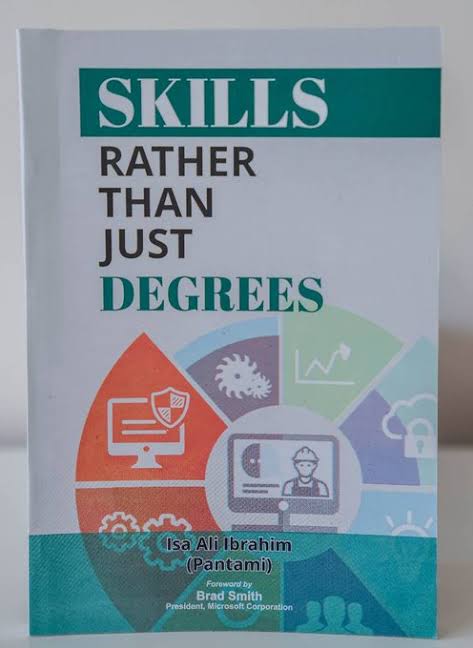 In his speech, the Minister said in part, "I am very delighted to unveil my latest book and launch a number of our initiatives aimed at expanding broadband connectivity across Nigeria. Broadband connectivity and access are central to the expansion of our National Digital Economy Policy and Strategy (NDEPS) for a Digital Nigeria and are in alignment with the the mandates of His Excellency, President Muhammadu Buhari, GCFR, on job creation and economic diversification.
"I am pleased to unveil my latest book, titled "Skills Rather Than Just Degrees." The book focuses on the importance of unemployability, unemployment and underemployment. I am passionate about the importance of skills and have been speaking about this at many events. This book is a research and product of work implementing the paradigm shift that I am advocating."
The event which took place at the Transcorp Hilton Hotel, Abuja attracted dignitaries from all walks of life including heads of agencies under his ministerial supervision, Vice Chancellor of different universities, Executive Secretaries of Commissions, Israeli Ambassador to Nigeria, and FCT Minister among others.