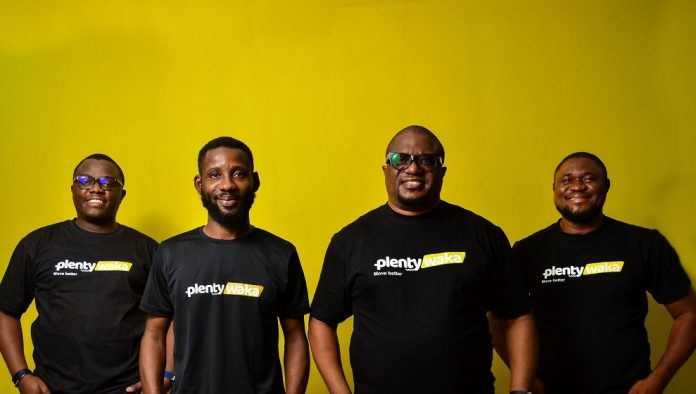 Plentywaka, a Nigeria-based transport startup has announced the expansion of its current offering, with the launch of WakaCab, a new car-hailing service that will operate for commuters in the Delta State.
As the first bus-hailing service in the West African country, Plentywaka is renowned for its offering of safe and convenient transport for Nigerian commuters via an easy to use app.
The app allows people to book and pay for a ride in real-time. The startup expands by launching WakaCab which is a new car-hailing service that has trained drivers and is operating for commuters within Delta State beginning with Asaba.
WakaCab
With limited transport links present in Southern Nigeria, Plentywaka aims to solve this with the introduction of WakaCab, a secondary mode of public transport aimed at local commuters.
WakaCab is currently available in Asaba but Plentywaka plans to expand this offering across the region.
In an official press release, Johnny Enagwolor, President and co-founder of Plentywaka, commented on the lack of tech-driven transport systems and the reason for their strategic expansion.
"Expanding the Plentywaka brand into Delta State with a car-hailing service, after launching in 2019 is a testament to our success and the importance of staying true to the vision. But it also shows our commitment to solving the issues of transport in Nigeria; and that does not necessarily mean a one size fits all approach to each state. We recognised that there was a large shortfall in a private car and technology-driven services compared to the other states we operate in, therefore the proposition had to be different for Asaba and Warri."
How it works
Commuters can book for either personal or shared rides with WakaCab through the Plentywaka app available on Google Playstore and IOS App store.
WakaCab assists with convenience as it locates available taxi's on the main roads, including Okpanam or Nnebisi Road. Commuting in and out of Asaba and at a later stage, Warri will be made easier through the WakaCab service.
Regardless of location, commuters are able to select a driver within a one to five-kilometer radius and are provided a QR code which then is scanned as riders enter the vehicle.
Payments can be made by cash or Plentywaka's e-wallet system called Wakapurse.
Plentywaka Vehicle Partnership (PVP) scheme
The startup's aim to expand into Delta State has resulted in the launch of the Plentywaka Vehicle Partnership (PVP) scheme. This scheme gives users the opportunity to register their own vehicle on the Plentywaka app and allows them to earn over Nigerian naira 250 000 per month. 
Users who register their vehicles must pass the company's official training scheme and vehicle inspection in order to start operating, similar to the model adopted by Uber.
Plentywaka also recently announced their partnership with Innoson Vehicle Manufacturing (IVM) which will contribute to their objective to extend the car-hailing service to the state of Warri. Since September 2019, Plentywaka has been able to attract more than 45 000 customers to its platform.
Vehicle owners who are interested in the PVP scheme can sign up here.
The platform was forced to modify its business model in 2020 due to the Covid-19 pandemic which indicates their ability to adapt to their environment.
Plentywaka's response to the pandemic was to introduce Logistics by Plentywaka, a logistics aggregator platform that allows users to connect to better, safer, and affordable logistics services, and Staff Bus Solutions which is an exclusive bus service directed at corporate organizations
Read more: Ventureburn