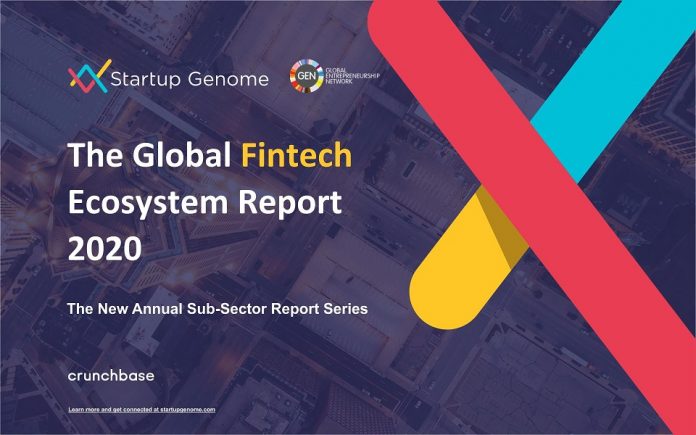 The Global Fintech Ecosystem Report 2020 by Startup Genome is launching today at FinTech Abu Dhabi, a conference focused on the latest launches, pioneers, brands, and insights that are powering the world of financial technology.
The Global Fintech Ecosystem Report is an extension of Startup Genome's Global Startup Ecosystem Report and the first installment of the annual sub-sector report series. The Report ranks the global top 20 and runner-up Fintech startup ecosystems on five Success Factors, including Performance, Talent, Funding, Focus and Legacy.
The top five Fintech startup ecosystems globally in 2020 are Silicon Valley, New York City, London, Singapore, and Beijing, respectively.
Some key highlights:
Europe and North America no longer dominate — Asia-Pacific region joins as an equal.
In early-stage funding (pre-seed to Series A), Europe and and Americas are up, although the USA less so, and China has dropped.
Series B+ funding is significantly up as COVID clearly separates winners from losers. More money is being poured into winners, hinting at consolidation. Also, China is the only region down but from a record 2019 ($14B in Ant Financial).
Emerging markets are growing fast as Fintech fills an unmet need rather than disrupts.
Investment apps are booming everywhere with payment apps coming in second.
Read or download the report HERE