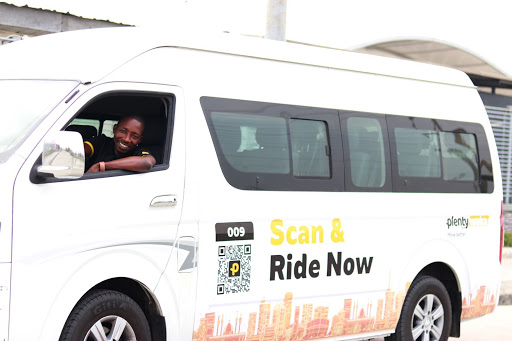 Bus Hailing Startup, PlentyWaka has announced that it will expand its operation to Nigeria's Capital, Abuja from August 2020. Routes to be plied include Kubwa, Wuse, Lugbe, Area 1, Secretariat among others.
The company has started inspecting the buses to be used for the operation and recruiting the pilots. This was disclosed by the co-founder, Mr Onyeka Akumah.
The startup's expansion to the capital is coming less than six months after it hit a milestone of completing 100,000 rides in its base market, Lagos.
In Lagos, the bus service is active on the Island, plying CMS to Ajah, CMS to Abraham Adesanya, Awoyaya and Eko Hotels routes and has so far completed over 145,000 rides and has a total of 40,758 users.
The platform launched in September 2019, promising users assurance of safety, comfort and convenience while transporting them to their destination.
At its launch, PlentyWaka had just 25 buses, 25 pilots, 50 Vehicle assistants, and less than 10 staff. Since then, the startup has grown to have more than 53 vehicles, 53 pilots and over 55 vehicle assistants (VAs).
The platform has also grown its infrastructure through its Vehicle Partnership Scheme which allows Nigerians who wish to partner with the ride-hailing company to do so with their vehicles.
In another disclosure, the company noted its bus service will no longer be available on weekends.
The company noted that this decision was taken based on customers' feedback and in its best efforts to improve services through intense Pilot/VA training as well as better vehicle maintenance.
With its latest plan to expand into Abuja, PlentyWaka is poised to multiply its customer base with projections looking at more customers which would not only expand its customers but its fleet.
PlentyWaka is a bus hailing platform which allows users to schedule their rides from their preferred locations. It is a part of EMFATO, the holding company of agritech startup, Farmcrowdy and Crowdyvest,