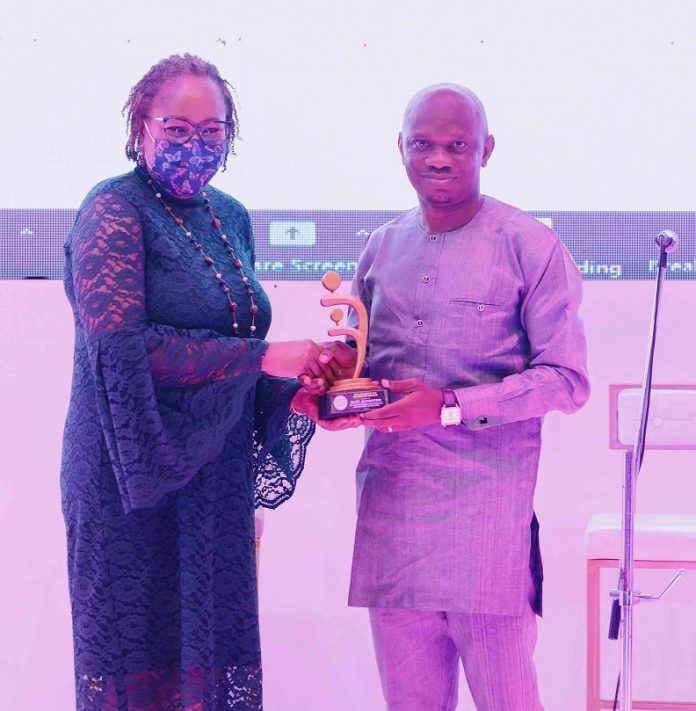 The Founder and Publisher of MSME Africa, Seye Olurotimi has been named the winner of 2021 FATE SME Journalist Award  at the FATE Foundation 2021 Annual Celebration and Events. The award is meant for a journalist within the Nigeria MSME/Entrepreneurship Space who must be attached to a media house. Entries for the award must have been published between December 2020 and October 1, 2021.
Olurotimi, who is also a Marketing Communications and SME Branding expert is passionate about enterprise development and has worked with hundreds of entrepreneurs. He the convener of the widely attended MSME Dialogue. He is also a member of the MSME Community of practice of the Nigeria Economic Summit Group (NESG).
While reacting to the award, Olurotimi said  '' I wish to express my appreciation FATE Foundation for this recognition and I consider it a call do more, I am dedicating this to the over 41 million MSMEs in Nigeria who despite all odds are weathering the storm, displaying grit and resilience while coping with the peculiarities and challenges of our business environment''.
''I started MSME Africa in the thick of Covid-19 and lockdown. May 2020. The idea was to provide timely information and details about opportunities to MSMEs ,Startup and Entrepreneurs. The vision has since grown bigger . 18 months  plus down the line , 2 awards in the bag, 274,038 users of the platform, a thriving community of entrepreneurs, meaningful collaboration and many more, yet, we are just starting''. Olurotimi added.
MSME Africa is Africa's leading news media, opportunities, capacity building, business articles and resources platform for Micro, Small and Medium Enterprises, Startups and entrepreneurs. The platform aims to be a major voice for MSMEs in Africa, fostering the culture of entrepreneurship, building the capacities of entrepreneurs and influencing policies on issues that affect Entrepreneurs, Startups and MSMEs.
MSME Africa attracts daily traffic from Budding Entrepreneurs, Business Leaders, Founders, CEOs, Directors, Industry Icons, as well as other players and stakeholders within the MSME Space.