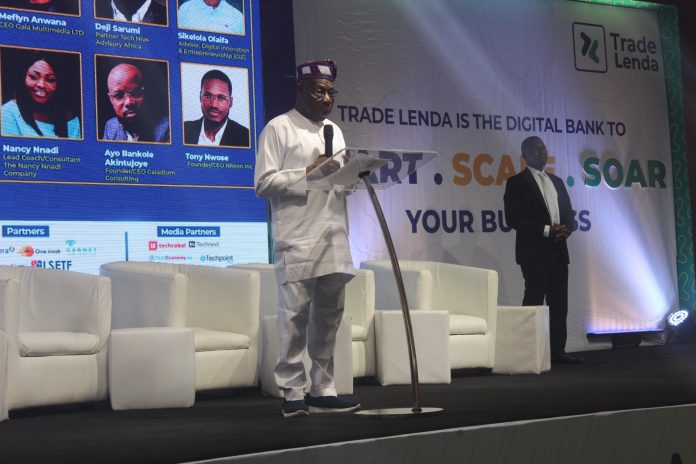 Former President Olusegun Obasanjo has once again emphasized the critical role of Small and Medium Enterprises (SMEs) in driving industrialization and economic growth. Speaking as the keynote speaker at the Trade Lenda SMEs Fair held in Lagos, Obasanjo reiterated that SMEs constitute the foundation of a thriving nation's economy.
Addressing a diverse audience, Obasanjo underlined that SMEs are the backbone of industrialization, drawing parallels with successful models in other countries. He highlighted that in various global contexts, small businesses contribute to the development of different components of products. For instance, in the technology sector, one enterprise might produce the motherboard, another the chips, and yet another the casings. When these components are brought together and assembled, they are then exported to various countries, thereby fostering economic growth, employment, and skills acquisition.
Obasanjo, who is renowned for his advocacy of local content development, particularly in the ICT sector, emphasized that such a model could be effectively replicated in Nigeria to enhance value addition and economic diversification.
"This approach entails cultivating a new generation of farmers, guaranteeing food security, 
Adeshina Adewumi, the convener of the Trade Lenda SMEs Fair, echoed the sentiment that supporting the SME segment is integral to job creation and overall economic development.
"The time has come to translate words into action. Numerous discussions have taken place at different forums, but this is the pivotal moment for businesses."
Adewumi further elaborated on the broader objectives of the Trade Lenda SMEs Fair, emphasizing that it transcends the exhibition and trading aspects. The event aimed to facilitate a robust exchange of experiences among industry leaders, stimulate creativity and innovation among entrepreneurs, and invigorate interest in the SME sector. The inclusion of masterclasses sought to foster a significant learning experience for participants. In addition, the fair provided a platform for SMEs to pitch their business ideas to potential investors, with a total of N5,000,000 cash prizes awarded to deserving winners.
Former President Obasanjo's address and Adewumi's statements collectively reinforce the pivotal role of SMEs in driving economic prosperity, fostering innovation, and creating job opportunities. The Trade Lenda SMEs Fair, by showcasing success stories and encouraging collaboration, adds to the momentum of empowering the SME sector as a catalyst for national growth.