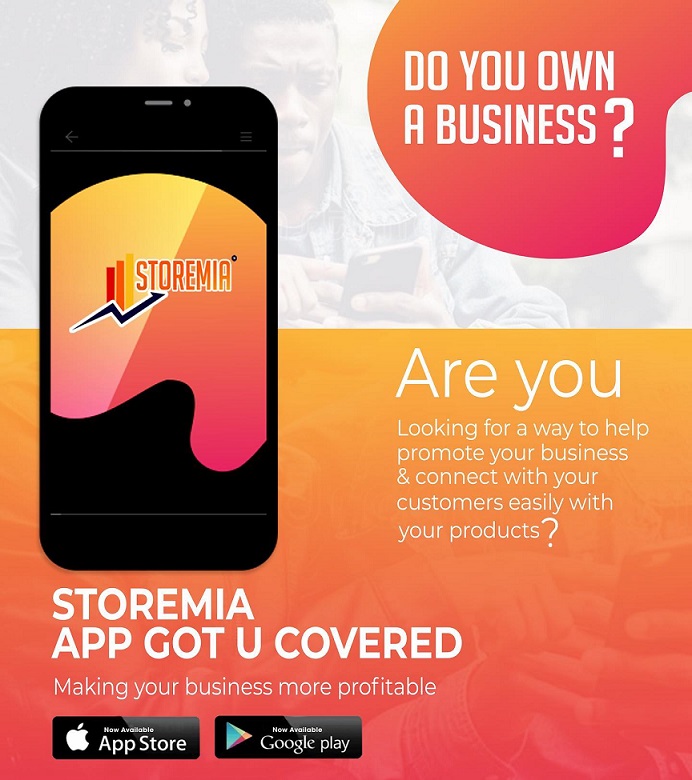 The duo of Bolu Oluwagbesan and Anu Oguntoye, both Nigerian founders have teamed up to give empower Small and Medium-sized Enterprises (SMEs) worldwide by introducing a new business tool called 'Storemia.'
Storemia is a tool that allows small businesses using the internet to set up their online stores quickly, approximately in five minutes. It is also entirely mobile-friendly, as opposed to the numerous current tools out there today.
Oluwagbesan is a small business consultant who has trained over 15,000 SMEs in the industrial sector, while Oguntoye is a software developer who has built software of different kinds, including small businesses in the past.
Speaking about the tool, Oluwagbesan enthusiastically discloses, "We had this epiphany that a lot of new entrants will be coming to the online commerce space. Many of whom aren't digitally savvy.
"They just want to do the work on their smartphone. So, I spoke with several of them to know what they would like in such a product and the result of that is the first version of Storemia."
Furthermore, more businesses are trooping online now than at any other time in history, thanks in part to Covid-19.
During the height of the Covid-19 lockdown around the world, most businesses that ran entirely offline were severely impacted. Since then, they have learned that coming online is extremely essential to thriving.
In fact, research says that the number of online present businesses will double in the coming years. But aside the fact that many of those business owners are not technologically savvy, they are also not able to hire talents to run their online business.
According to Oluwagbesan, "With Storemia, you don't really need to be so tech-savvy to create your store. A decent smartphone user can harness the power we are giving through our tools and create a good e-commerce store with solid revenue.
"It is also cheaper than most tools out there and we actually have a free plan too. And for a start you can actually add your custom domain to the free plan. It is actually that cool.
"We do already have people using the app, even before the day we launched it. We also have some transactions done and even a few businesses have paid for our subscription plan.
"Maybe we can see that as some sort of validation that people need what we are building. We see what we have as the beginning of the so many brilliant tools we can build, but we are satisfied with some of the feedback we've been getting."
The new startup will officially release the product to the market on March 1st, 2021. The founder entirely funded and built the tool, no funding from elsewhere so far.
Finally, Oluwagbesan adds, "Myself and Anu (the company's co-founder) have built this because we have a passion for small businesses. We have built with empathy and we are still and will continue to build out the product to fit what they need.
"We have both worked in that space for several years, so we have a kind of affinity and a funny understanding of what they want. And where we are wrong, we definitely will be looking to quickly learn from the market and build to their taste."