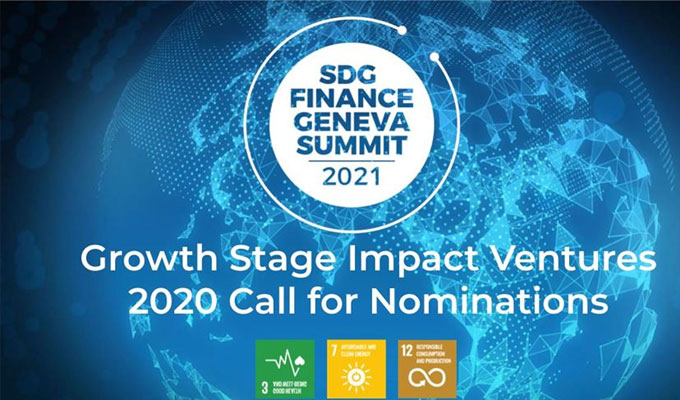 Application Deadline: 15th July 2020
UNDP, EPFL Tech4Impact, Orange, and SAP are collaborating on the second Growth Stage Impact Ventures for SDGs (GSIV) selection process. The objective is to identify and showcase mature impact ventures in emerging countries with a catalytic potential that can drive both large impact and yield.
While the proportion of people living in poverty has fallen steadily in recent decades, poverty remains widespread in numerous developing countries. Moreover, disparities in human development are significant within and between countries, as documented in the 2019 Human Development Report (HDR). The ongoing COVID-19 pandemic risks a global socio-economic crisis that will push millions of people back into poverty—threatening vulnerable women, children, elderly people, and informal workers most.
The 2020 GSIV Call for Nominations will therefore promote ventures that contribute to tackling inequalities and empowering poor and vulnerable people in developing countries in the following areas: Increasing Access to Quality Health Care, Increasing Access to Affordable and Clean Energy, and Reducing and Recovering Waste.
Third parties (accelerators, impact funds, family offices, international organizations, etc.) can nominate entrepreneurs out of their pipeline. Each third party is allowed to nominate up to 3 entrepreneurs meeting the eligibility criteria. National entities belonging to the same larger corporation may each nominate. Self-nomination by entrepreneurs is not accepted.
Enterprises with the following profile are eligible:
An established business model and strong financial track record (based on number of clients, break-even, valuation, and turnover);
An innovative technology, business model, or process with a strong competitive advantage (Intellectual property, clear unique selling proposition, uniqueness factor);
Closed a Series A deal (valued at US$500,000 or more) or reached break-even through organic growth;
Had their accounts audited;
Retained a solid team with complementary competencies to run and grow a business;
An impact-driven model—meaning that the venture aims to generate a measurable, positive social or environmental impact, with impact measurement metrics and/or key performance indicators in place;
Mission driven enterprises (possibly within by-laws);
Contributed to or have the potential to contribute to the achievement of more than one SDG, in an integrated way;
Followed an inclusive business model with products and services that involve people at the bottom of the economic pyramid (BoP) — namely people with less than US$10 per day (in purchasing power measured in 2015 US dollars) or other excluded or vulnerable groups—as consumers, producers, suppliers, distributors, and employees;
Demonstrated that they are scalable at the regional, continental, or cross-sectoral level.
Finalists in the 2019 GSIV selection process are ineligible in 2020
Only ventures headquartered in developing countries, with a workforce primarily based in developing countries and providing products and services to developing countries will be eligible for the selection. In this case,  "developing countries" means countries where GDP per capita is less than USD 12,000 a year according to World Bank data.
The GSIV Initiative will strive to select winners from all regions and from least developed countries
Get more details HERE 
Apply HERE