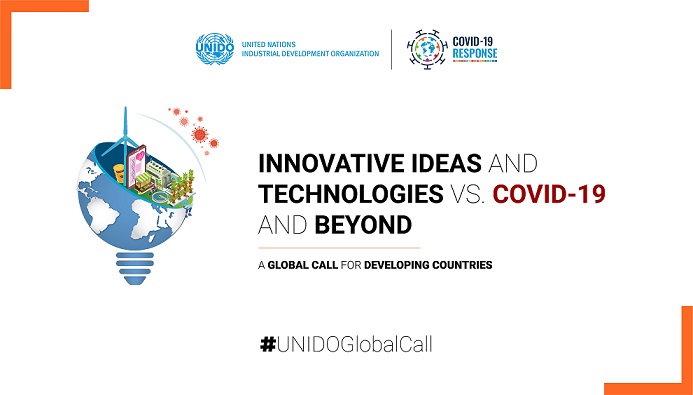 Applications must be received by 30 June 2020
The Global Call is aimed at identifying "Innovative Ideas and Technologies vs. COVID-19 and beyond", namely scalable solutions to cope with the direct and indirect impact of COVID-19 in developing countries and economies in transition, and their respective needs in the transition to post-crisis socioeconomic realities in the aftermath of the pandemic.
The initiative, inspired by ITPO Italy, is promoted by UNIDO – United Nations Industrial Development Organization – through its network of ITPOs, Investment and Technology Promotion Offices around the world.
The Global Call offers an opportunity at international level to identify and promote innovative solutions contributing to tackle COVID-19 effects in developing countries and make their economies more resilient, in alignment with the UN Sustainable Development Goals (SDGs).
The proposal can be submitted by:
Micro, small, medium, and large companies;
Startups;
Research centers, incubators, technology transfer offices, university spin-offs, and academia;
Public-Private Partnerships;
Associations, business consortia and company networks, NGOs, private foundations.
The organizers encourage the participation of proposal at any level of development, from early stage ideas to scaled up projects, but also innovative technologies under testing and evidence collection.
Participation in the initiative is free of charge.
Each participant can submit a maximum of 2 applications. A larger submission of proposals would lead to the exclusion of extra applications based on the order in which they are received.
Priority areas : Health & Emergency, Energy & Environment, Food & Agriculture, Resilient Industries & Infrastructure
The Award Ceremony will be held via a live stream on 14 July 2020 in compliance with the ongoing measures taken worldwide to prevent the spread of the virus.
Get more details HERE
Apply HERE