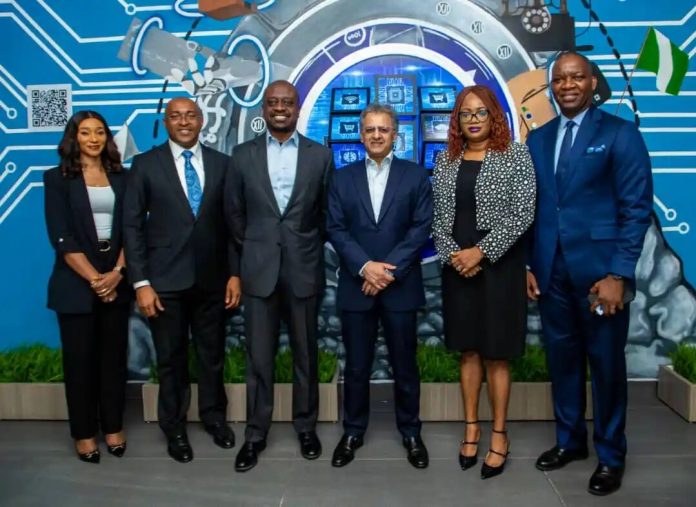 Union Bank, in a significant collaboration with its parent company TGI Group and Women's World Banking, has unveiled a groundbreaking solution named the 'Digital Supplier Credit' under its women's banking proposition, αlpher. This latest innovation is set to revolutionize the financial landscape for women-led small businesses in urban centers across Nigeria.
The 'Digital Supplier Credit' solution has been meticulously crafted to cater to the specific financial requirements of women-led enterprises in urban Nigerian areas. It seeks to provide them with vital access to credit, enabling them to maintain, replenish, and progressively grow their stock. This initiative extends its support towards established supply lines from leading Fast-Moving Consumer Goods (FMCG) companies, ensuring the sustainability of these businesses.
This forward-thinking approach draws from the realms of behavioral science and the Women's Centred Design methodology, with the solid backing of the London Stock Exchange Group (LSEG) Foundation. Through this initiative, the collective effort is geared towards co-creating an adaptable and sustainable solution that will substantially enhance the availability of financial services for women entrepreneurs.
At the heart of this collaborative effort lies Women's World Banking, a renowned global organization with a distinguished focus on designing and investing in financial solutions, institutions, and policy environments within emerging markets. Their core mission of fostering economic stability and prosperity for women, their families, and the broader community seamlessly aligns with the overarching objectives of the 'Digital Supplier Credit' solution.
With a remarkable presence spanning across 34 countries and reaching out to over 160 million women clients through 69 financial services providers, Women's World Banking has consistently demonstrated its prowess in driving impactful change through scalable and market-driven solutions. Their endeavors extend beyond this, encompassing gender lens private equity funds, leadership and diversity programs, and much more.
Vivian Imoh-Ita, Head of Retail Banking and Digital at Union Bank, expressed her delight in the partnership, underscoring the bank's steadfast commitment to empowering women-led businesses. She voiced her belief that this joint endeavor would usher in a transformative wave across the entrepreneurial landscape in urban centers. The collaborative spirit inherent in this partnership aspires to foster financial inclusion and catalyze sustainable growth for women entrepreneurs.
Ade Ashaye, Regional Head of Africa at Women's World Banking, echoed a similar sentiment of excitement, highlighting the global scenario where 38% of all Micro, Small, and Medium Enterprises (MSMEs) are women-owned. Despite this, a glaring $1.7 trillion gender credit gap persists, as per data from the SME Finance Forum. She went on to express the collective aspiration of developing a solution that transcends barriers for thousands of Nigerian women entrepreneurs, ultimately serving as a model for financial institutions and FMCGs not just in Africa but across the world.
This development heralds an era of innovation, as it signifies the emergence of effective, women-centered, digital financial solutions. The launch of the 'Digital Supplier Credit' solution showcases Union Bank's unwavering commitment to its customer base, as well as its active role in fostering an inclusive business environment. With a resolute gaze fixed on the future, Union Bank is forging a path to lead in shaping a brighter, more sustainable future for generations to come.