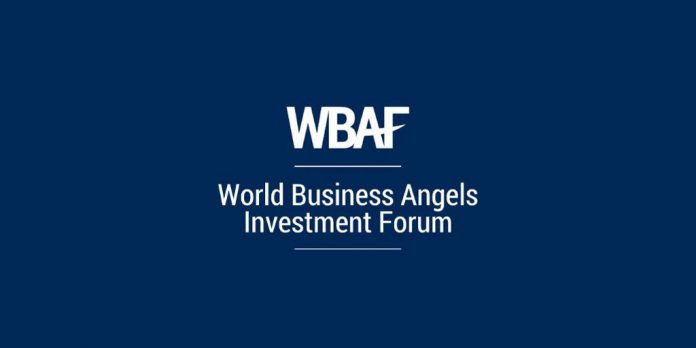 World Business Angels Investment Forum (WBAF) announced key-findings of a global survey that included business owners from more than 81 countries and across multiple industries. WBAF, an affiliated partner of the G20 Global Partnership for Financial Inclusion (GPFI), has submitted comprehensive policy recommendations to the G20 leadership in order to alert policymakers about the urgent needs of startups, as revealed by the survey.
The world is on the verge of a great disruption sparked by the COVID-19 pandemic. For the first time since the Great Depression of 1929, every country, every society and every economy in the world has seen the impact on health, employment, finance, trade and business. Every report we see—from the World Bank, IMF, OECD, WEF, and NASDAQ—forecasts wide-ranging effects of this great disruption.
The latest IMF Global Financial Stability Report projects high market volatility, a collapse in risk asset prices, a reversal of portfolios, and a deterioration of market liquidity. These global financial conditions clearly have a greater effect on the entrepreneurship ecosystem than they would in non-pandemic times.
The World Bank predicts that the global GDP will shrink by 5.2% in 2020, the worst scenario since World War II, and nearly triple the contraction experienced during the 2009 recession. A recent OECD report also predicts massive global unemployment rates. The same report also expects that, starting in Q4 of 2020, recovery will be slow, and in many regions, returning to pre-COVID-19 levels will take 2 years.
Like other institutions, the World Economic Forum identified a number of key risks: 500 million people falling into poverty, a 3% drop in world output, an anticipated fall in global trade of up to 32%, and an estimated 40% drop in FDI. The report forecasts that bankruptcies will skyrocket, that many industries will fail, and that structural unemployment levels will be elevated for years to come.
A NASDAQ survey indicated that startup investors expect there will be a significant impact on investing activities and that this pandemic-induced environment will last between 1 and 2 years.
The key findings of our May 2020 WBAF survey can be summarized as follows:
22% expected their funds would last 3-6 months without any additional funding; 29.6% of respondents reported that their current funds would last more than 3 months.
1% of respondents reported a > 50% drop in market demand for their services or products.
1% of startups surveyed plan to change their business model in the post-pandemic business cycle; 36.1% of respondents have definite plans to pivot their business during this business cycle.
5% of respondents believe that the impact of the pandemic will last 6 months to a year; 11.3% believe it will persist beyond 2 years.
90% of respondents reported a drop in the valuation of their business, but 21.67% reported an increase.
Funding, demand, and workforce represent 37.93% of the challenges startups face, with funding ranking highest.
Additional Insights
Additional insights from the WBAF survey highlighted impacts across all industries. Consulting and professional services are the most heavily affected (29.02%) and electronics the least (1.96%). There was a high level of agreement (74.88%) among respondents about the need for and the benefits of liaising between business owners and policymakers. It is interesting to note an equal downturn in short- and long-term investments (39.41%) and widespread, complex contingency plans. These included reducing costs, laying off staff (27.9%) and seeking additional capital to sustain their business (41.38%).
As the world is faced with these widespread economic challenges, it is essential that leading organizations and their representatives take charge by raising awareness and proposing solutions. There is a general consensus among experts about several strategic areas that are recommended for recovery: focus on rebuilding operations and recuperating revenue, rethink the organizational infrastructure, and accelerate the adoption of technology. Only by designing novel business models can we rebuild the global economy and reshape the business ecosystem for future generations.
Smart entrepreneurs will be the winners in post-pandemic economies! As the COVID-19 crisis continues and geographies around the world begin to reopen, consumer behaviour has started to change. Entrepreneurs who are quicker to read the changing customer behaviour will take a more active and profitable role in the post-pandemic business environment.  New combinations of talent and technology will deliver decisive advances in customer experience, operational efficiency, and competitive edge in post-pandemic times. Business transformation will be a must for all businesses, from the smallest to the biggest. Digital transformation should drive positive outcomes: whether it's streamlining processes, harnessing data, or shaping entirely new ways of doing business, this is about uniting every part of the enterprise in a common purpose
Expectations from governments as a response to COVID-19
The World Business Angels Investment Forum invites all governments and municipalities to consider developing smart policies to convert cities to smart cities, ease access to the internet, develop better bandwidths for faster internet connections, and ease access to healthcare and financial services. Governments must invest in the digital infrastructure of their communities such as internet speed, fintech, healthcare, and smart cities as a response to COVID-19.
Developing smart cities
We believe that COVID-19 demands that every municipality or government must consider converting their cities to smart cities. City authorities can make the data gathered from their own monitoring systems available on an open-source platform. Municipal and private companies could then analyse the data. Facial scanning for body temperature, but without revealing identity, could improve infection control at railway stations, airports, and at events where many people come together, such as concerts.
Providing computers
We invite all governments to provide PCs, laptops, or tablets for families who are unable to afford such items, because online education will be the new post-pandemic educational model. It is important to note that, even in the U.S., the lack of a laptop or desktop computer on which to complete schoolwork is another barrier to full participation in remote learning. Among children aged 3-18, 17% live in households without a laptop or desktop computer.
Increasing financial inclusion
There are 2 billion unbanked people in the world today. Access to finance and access to public support are almost impossible for the unbanked. Since a new paradigm for educational systems is on the way, we should accelerate the financial inclusion of these people so they can benefit from the digital transformation. Otherwise, they risk missing out on the opportunities that will present themselves in the post-pandemic era, such as online education, access to finance, access to online healthcare services.
Access to healthcare
Access to comprehensive, quality healthcare services is important for promoting and maintaining health, preventing and managing disease, reducing unnecessary disability and premature death, and achieving health equity for everyone. This healthcare topic comprises 3 components: insurance coverage, health services, and timeliness of care. When considering access to healthcare, it is important to include oral health and access to prescription drugs as well.
Increasing citizens' creativity for the social good
Creative citizenship will be more important than ever in post-pandemic times. Policymakers should consider innovative ways of creating an environment for citizens where they can develop a promising way of thinking about the countless ways in which individuals and groups contribute valuable ideas and services and goods to communities with a common interest.
Internet bandwidth
The worldwide digital population as of April 2020 was almost 4.57 billion, about 59% of the world's population. After COVID-19, a world without internet is unimaginable, and the internet will be a pillar of post-pandemic times. Internet bandwidth will be the key driver of the quality of online education, online healthcare services and financial inclusion.
Impacts of COVID-19 for the startup economy
Startups, entrepreneurs, scaleups, MSMEs and SMEs will have to discover innovative ways to reach angel investors and to pitch and close deals digitally. Pitching, closing deals, and monitoring investments digitally all the way to exit will be the new normal of the startup economy. We will see more online demo days, online meetings for due diligence, online signing of deal terms, and online follow-ups after the deal is closed.
WBAF estimates that every home of a startup after COVID-19 will turn to an incubation centre or a co-working space that is connected digitally to entrepreneurship and investment ecosystems.
About the World Business Angels investment Forum (WBAF)
As an affiliated partner of the G20 Global Partnership for Financial Inclusion (GPFI), the World Business Angels Investment Forum (WBAF) is committed to collaborating globally to empower the economic development of the world by fostering innovative financial instruments for startups, scaleups, innovators, entrepreneurs and SMEs and to promoting gender equality and women's participation in all sectors of the world economy. WBAF invites you to join our global efforts to ease access to finance, promote financial inclusion, and create more jobs and social justice.
WBAF has a global reach and presence in countries including Nigeria. David Lanre Mesan is a driver of WBAF programs and policies to ease access to finance in Nigeria. He worked as a Senator for WBAF and he is currently an International Partner (Nigeria) for the forum. DLM is committed to raising disruptors to create wealth and jobs through entrepreneurship and through this has developed over 250 thriving business ideas for clients in Nigeria and other countries of the world and has raised over $7million investment for small businesses
Baybars Altuntaş is the Chairman of the board of WBAF. He is a Turkish entrepreneur, angel investor, speaker and author based in Istanbul. He is the only entrepreneur to be granted a personal audience with former President Obama at the Presidential Summit on Entrepreneurship in Washington DC. He developed the world-renowned entrepreneurship theory, the Altuntas Start-up Compass Theory, researched by Sheffield University and used in numerous MBA programs. He was appointed as JCI Ambassador, following Ban Ki-moon, former Secretary General of the United Nations and was profiled regularly by leading international media such as CNN International, Bloomberg, BBC. He co-authored  Planet Entrepreneur: The World Entrepreneurship Forum's Guide to Business Success Around the World, published by Wiley (2013).