Whitefield Foundation and the The Coca-Cola Foundation on Tuesday, at a press conference, have announced the launch of E.Q.U.I.P – an initiative to drive women empowerment and youth development in Nigeria.
EQUIP is targeted at reaching more than 60,000 women and youth with employability, entrepreneurship and vocational skills, with 1,000 participants also getting grants to grow and improve on their business.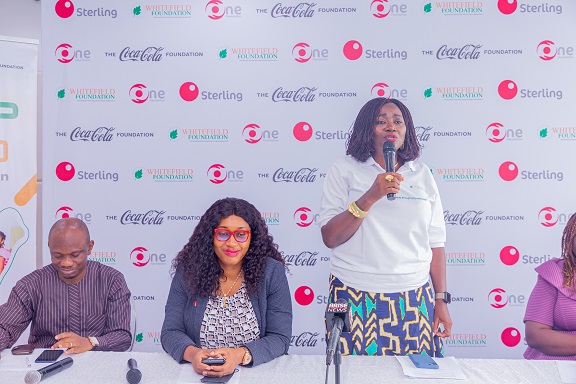 Other supporting partners include Sterling One Foundation, The Agricdesk of Sterling Bank, MSME Africa, Capstone Resource Centre, AfricanFarmer and the Kano State Ministry of Youth and Sports Development.
Speaking on EQUIP, Funmi Johnson, CEO of Whitefield Foundation says: 'We can change the Nigerian narrative and build a nation of our dream if partners with like vision harmonize and synergize efforts to save and empower the teeming growing youth population as well as release the innate nurturing capacity of women folks. This is our passion at Whitefield Foundation'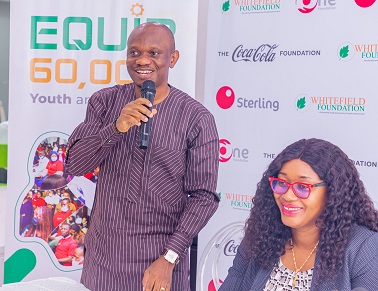 According to Saadia Madsbjerg, President, The Coca-Cola Foundation, the project is in line with Coca-Cola's vision of creating shared value in hopes of a better-shared future and enabling improved livelihoods for women, youths, families and surrounding communities. "Achieving equality and empowerment for women has broad ripple effects that positively affect society. As pillars of their communities, the tremendous economic impact of their contributions cannot be understated, which is why we have thrown our weight behind the EQUIP initiative," she said.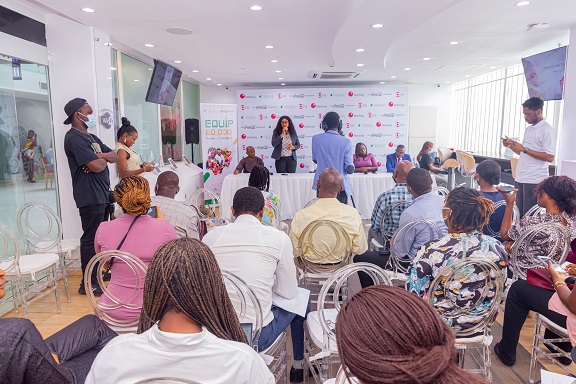 Founder, MSME Africa, Seye Olurotimi, expressed his delight about the initiative. He remarked that Micro, Small and Medium Scale Enterprises (MSMEs) are pivotal to any economy and MSME Africa is happy to be part of the partnership. He believes that the initiative will make a huge impact especially on the micro enterprises who are a large chunk in the MSME sector.
Amaka Onyemelukwe, Director, Public Affairs, Communications, and Sustainability, Coca-Cola Nigeria Limited, stated that the Whitefield Foundation has been a worthy partner over the last three years and that the project which is pan-Nigeria will be launched in 4 States: Lagos, Edo, Kano, and Imo.
The Chief Executive Officer (CEO) of Sterling One Foundation, Olapeju Ibekwe, noted that the Foundation has prioritized youth empowerment and gender equality as it is very clear that youths and women are critical for investments at this time. She added that the EQUIP 60,000 partnership is timely and laudable given its pan-Nigerian reach noting that while the project will educate and empower 60,000 youths and women directly, indirect beneficiaries are expected to exceed 300,000 people across the nation.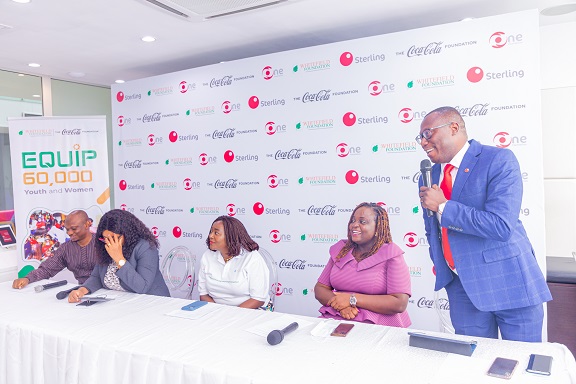 The initiative which focuses on helping to achieve 5 of the SDG Goals including Zero Hunger, No Poverty, Gender Equality, Decent Work and Economic Growth and Partnerships to achieve the Goals,will adopt an integrative and hybrid approach towards youth and women empowerment to teach transformative skills and knowledge; improve the standard of living across communities, show and lead participants into new ways of economic growth and set the lives of the participants on a sustainable growth trajectory.
Established in 1984, The Coca-Cola Foundation has invested more than $1.2 billion around the world to protect the environment, empower women to thrive and to enhance the overall well-being of people and communities.
Since its establishment in 2003, Whitefield Foundation has been at the forefront of providing empowerment, educational and entrepreneurial training to thousands of young adults in Lagos, Nigeria. In the past 15 years of our existence, Whitefield Foundation has specifically trained over 5, 000 secondary school leavers and graduates in different skill acquisition programs. We have empowered over 2,000 women directly and 20,000 indirectly through our skill empowerment training.
To register for EQUIP, go to :www.whitefieldfoundation.ng and click E.Q.U.I.P