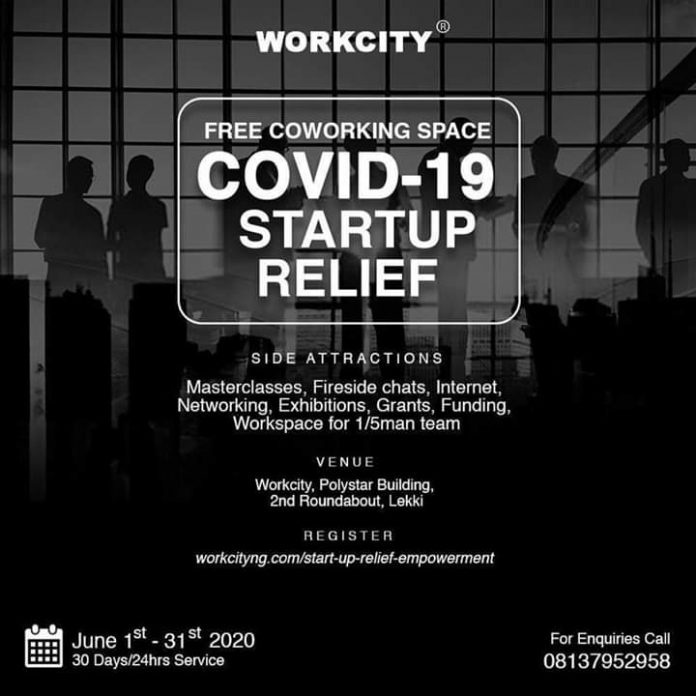 Leading premium co-working, Workcity has disclosed that it is offering free co-working spaces to entrepreneurs from June 1 to June 20,2020 as a form of relief for the effect of Covid-19 Pandemics on entrepreneurs,startups and businesses in general.
Other benefits open to the beneficiaries are Masterclasses, Fireside Chats,Internet, Networkin, Exhibition,Grants and Fundings.
Workcity is a community that brings startups and entrepreneurs together to collaborate, inspire innovation, and harness various skills that are geared towards economic growth and community development. It's a space full of fun, energy and where people achieve more.
Apply for the opportunity HERE