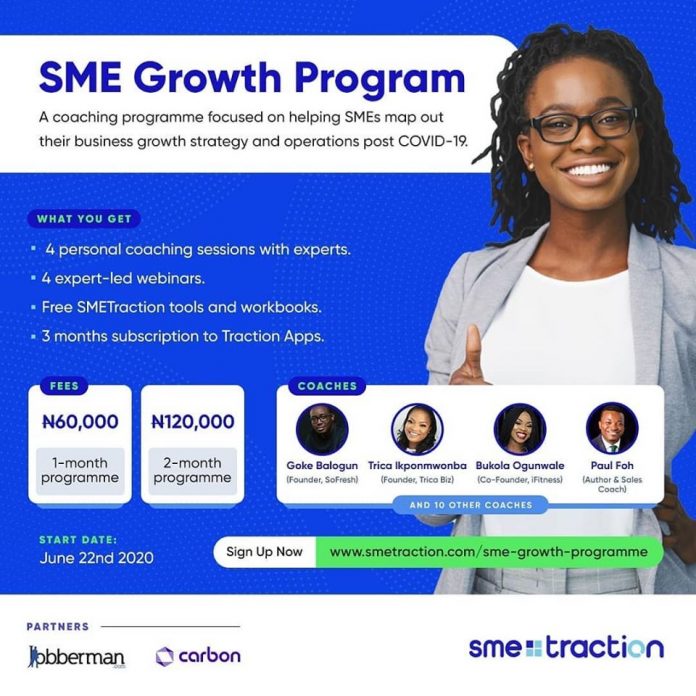 As a response to the ravaging effect of Covid-19 pandemic, SMETraction has announced a coaching program focused on helping small and medium enterprises map out their business growth strategy and operations post covid-19.The program kicks off on June 22,2020.
The program will consist of four coaching sessions and four expert led webinars. Participants will in addition have access to a community of entrepreneurs to continually learn from as well as access to Business scorecard solution to track their business reports.
In the same vein, the program will also provide participants with free access to SMETraction tols and workbooks, Traction Apps and SMETraction subscription for three months.
Participants will equally enjoy other benefit from sponsors and partner organisations which include Jobberman and Carbon.
SMETraction is Nigeria's foremost business growth platform with an online community focused on supporting African entrepreneurs. The company's online service helps business owners find the ideal business coach for their businesses  from a network of professional coaches.