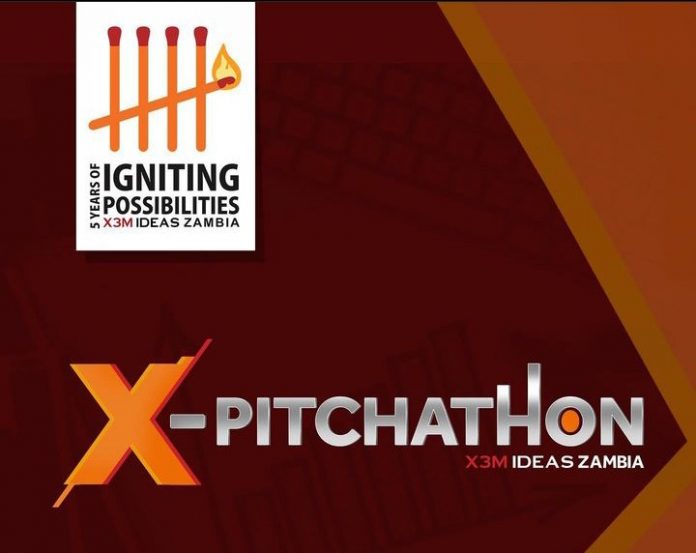 African startups and Micro, Small, and Medium Enterprises (MSMEs) are constantly in search of funding opportunities to facilitate their growth and innovation. Thankfully, established businesses and corporations frequently step up to offer these much-needed opportunities. The most recent addition to the funding landscape for startups in Africa is the X-Pitchathon, presented by X3M Ideas, an advertising agency headquartered in Nigeria, with a presence in several other African countries, including South Africa, Zambia, Kenya, and Congo Brazzaville.
The X-Pitchathon, an initiative from the Zambian branch of X3M Ideas, marks its fifth year in business and is designed to bolster the Zambian MSME ecosystem by nurturing networks and providing essential scaling support.
This presents a remarkable opportunity for aspiring innovators and small business owners to showcase their startups to industry leaders, acquire crucial skills, and potentially secure prizes valued at over K1 million ($50,000) for their ventures. Additional prizes on offer include a laptop equipped with Microsoft 365, an MTN 5G router with a three-month data plan, and more.
To be eligible to participate in X-Pitchathon 2023, startups or early-stage businesses must have progressed beyond the ideation phase and be less than five years old. Applicants must be Zambian citizens and at least 18 years of age.
Registering for X-Pitchathon 2023 is a straightforward process:
Visit www.xpitchathon.com Submit a concise 60-second elevator pitch. Provide your Zambian National ID, Including your TPin certificate, and Present your PACRA registration. Describe your prototype (if applicable) and provide a video.
It's important to note that the submission deadline for X-Pitchathon entries is September 29, 2023.
Amidst Zambia's vibrant entrepreneurial landscape, this startup funding pitch competition serves as a beacon of opportunity, guiding aspiring Zambian startups and MSMEs toward realizing their dreams.