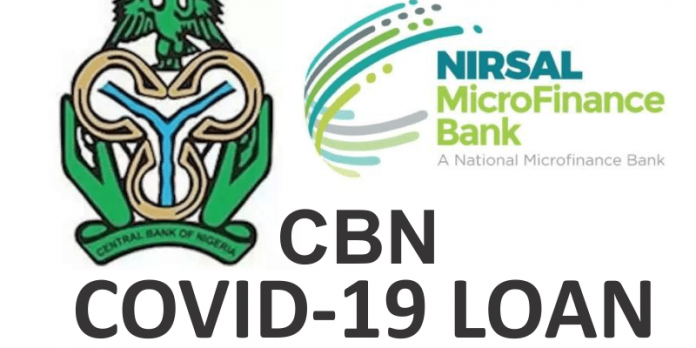 Nirsal Microfinance Bank has announced on twitter that the application portal  for the Targeted Credit Facility for COVID-19  which was launched last year as a result of the effect of the pandemic and  lock down on the populace, has been re-opend for new applications
The Central Bank of Nigeria (CBN) introduced the stimulus package to support households and Micro, Small and Medium Enterprises (MSMEs) affected by the COVID-19 pandemic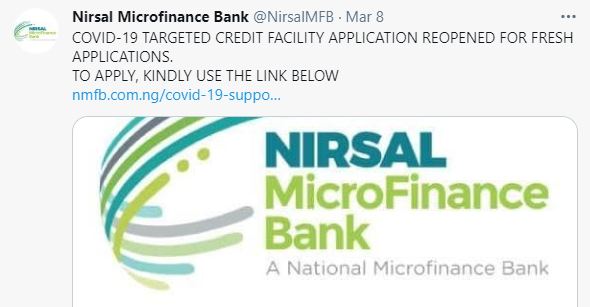 Who is eligible?
Households: Households with verifiable evidence of livelihood adversely impacted by COVID-19
Microenterprises: Existing enterprises with verifiable evidence of business activities adversely affected as a result of the COVID-19 pandemic
SMEs; Enterprises with bankable plans to take advantage of opportunities arising from the COVID-19 pandemic
How much can be accessed?
Households: Can access a maximum of N3 million
Loan amount to SMEs shall be determined based on the activity, cashflow and industry/segment size of beneficiary, subject to a maximum of N25 million.
Working capital shall be a maximum of 25% of the average of the previous 3 years' annual turnover. (where the enterprise is not up to 3 years in operation, 25% of the previous year's turnover will suffice).
Get more details and apply HERE