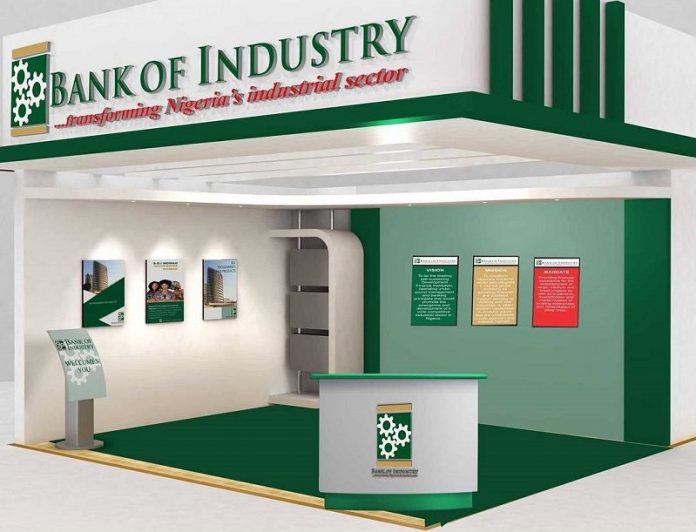 A strategic partnership has been forged between the Bank of Industry Limited (BOI) and the Rivers State government. This momentous collaboration aims to catalyze the state's policy initiatives for creating enduring economic prospects.
The official announcement of this collaborative venture was made following an exclusive meeting between Rivers State Governor, Siminalayi Fubara, and top officials from the BOI, led by its Managing Director and Chief Executive Officer (MD/CEO), Olukayode Pitan. The pivotal discussions took place at the Government House, Port Harcourt, highlighting the commitment of both entities to drive substantial positive change in the state's economic landscape.
Addressing the media after the meeting, BOI's CEO highlighted the key agenda of the partnership. He revealed, "We discussed the issue of matching funds and the governor expressed interest. So, he wants us to, within the next one month, accelerate the process and put together an N4 billion matching fund facility and other things to drive more economic opportunities in the state."
The essence of the matching fund lies in its role as a mutual funding program, wherein both BOI and the state government collaborate to cultivate a culture of enterprise and foster sustainable interest in entrepreneurial endeavors. By synergizing efforts, this initiative aims to attract investments, amplify revenue streams, and invigorate economic activities within Rivers State.
The MD/CEO acknowledged that the challenge of youth unemployment is a common thread among several states, including Rivers. He highlighted the governor's particular interest in generating viable opportunities for the youth demographic. He said, "The technical team has been set up whereby various things, which will engage the youths, will be done. So, once we finish the work and the governor approves it, you will know more about it."
This partnership aspires to elevate Rivers State to new heights of socio-economic prosperity. Its implications encompass not only streamlining the business environment but also augmenting productivity, fostering Gross Domestic Product (GDP) growth, and empowering the state to amass higher revenue.
Reflecting on BOI's contributions to the state, the CEO underlined that the bank has invested over N55.65 billion across diverse projects in Rivers. He highlighted their commitment to growth at every level, encompassing large, medium, small, and micro-enterprises. A substantial 55.31 percent of BOI's total investments in the South-South region are concentrated within Rivers State.
The MD/CEO articulated that while BOI has previously invested significantly in the state, prior attempts to establish a developmental partnership with the government yielded limited results. This new endeavor not only symbolizes renewed collaboration but also underscores the dynamic potential of leveraging partnerships for inclusive economic growth.