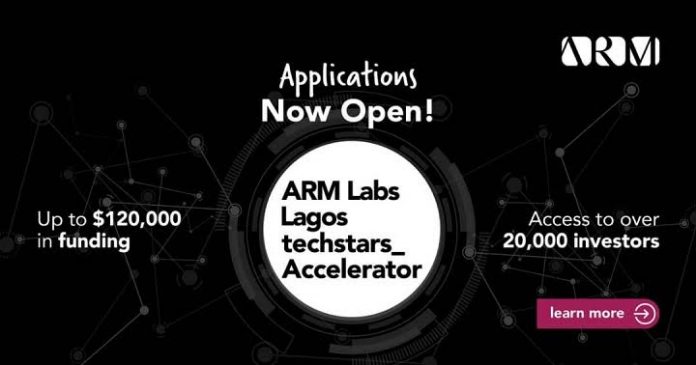 For African FinTech Startups
Techstars, a global investment business that provides access to capital, one-on-one mentorship, and customized programming for early-stage entrepreneurs, in partnership with ARM Labs, a Lagos-based innovation program focused on helping fintech startups, calls for applications for the inaugural edition of the ARM Labs Lagos Techstars Accelerator Program.
Where will the event hold? 
The accelerator 3-month intense program supporting entrepreneurs, will hold in Lagos state in December 2022.
What are the benefits of the program? 
During the accelerator program, selected startups will have access to
✓ Techstars' vast network of 7,000+ mentors, 20,000+ investors, over 10,000 founders, alumni and corporate partners.
✓ $120k in funding.
✓ Curated startup programming and one-on-one mentorship sessions with Techstars mentors.
What is the program duration? 
The first month of the program, January 2023 will be dedicated to assessing product-market-fit with extensive hands-on training with Techstars mentors to help founders refine their products into a solid proof-of-concept.
After the execution stage in February 2023, the second month, the final phase in March 2023 will largely be focused on helping startups refine their financial business models with additional strategies around fundraising.
It will conclude with a Demo Day in March 2023 where local investors, community, government and business leaders will experience the transformational power entrepreneurs have on the African fintech community.
Deadline – August 24, 2022
Apply HERE.