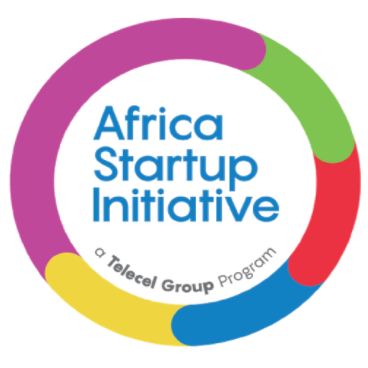 The Africa Startup Initiative Program is a program founded by Moh Damush, Telecel Group CEO as a CSR activity. The Program contributes in a meaningful way to the African Continent to support the young Startups whose innovative ideas are creating a difference in their communities. It exposes them to the international organizations, and bridges the knowledge and expertise to allow them to attract partners that can add value to their Startups.
ASIP is looking for the next generation of African startups disrupting industry sectors including AgriTech & Supply Chain, FinTech, IoT & Connectivity, Machine Learning (Data Analytics), Cybersecurity, Clean Tech and RegTech.
Backed by anchor partner Telecel Group, the program is ideal for tech-oriented startups looking to scale through corporate and public sector partnerships. We scout, skill, and scale early-stage startups through intensive coaching and opportunities for pilots and Proof of Concept projects that subsequently open the doors for longer-term commercial agreements.
This cohort's partners include the Government of Senegal, through DER/FJ, a youth and women empowerment structure set up by the President of the Republic of Senegal. With the help of DER/FJ startups will gain public-sector knowledge and support which presents an opportunity to further scale their impact.
Starting in 2017, the first SBC AfriTech program accelerated 40 incredible African startups that have set an incredibly high bar for the next program.
To be eligible for the program, your startup:
Has to be formally incorporated
Has at least 2 people working on the project and devoting at least 50% of their time to the project
Has customers or clients using the products or services
Is generating revenues from the products or services
The Program takes a hybrid format and begins in Dakar, culminating in a physical Demo Day where startup founders pitch their disruptive solutions to a broad audience of media, investors, corporate partners, and industry stakeholders.
The 10 startups in the program will receive benefits valued at more than EUR 500,000, including credits from AWS, Google Cloud Services, Hubspot, and many more. ASIP Accelerator also invests EUR 15,000 in cash to each startup.
If you believe you could be their next rising star, apply HERE now!