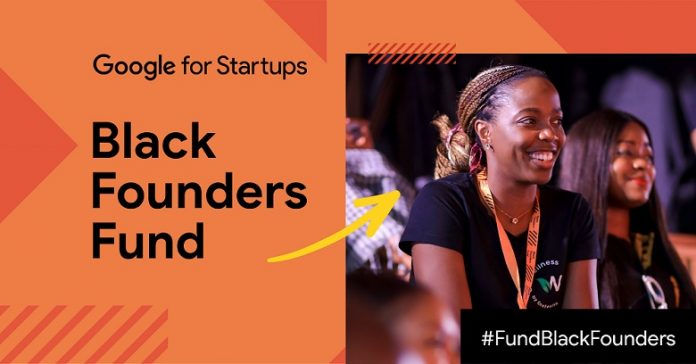 Applications for the latest Founders Fund in Africa are now open until the 26th March (23:59 GMT) find out more and apply below. Founders will receive up to $150k in an equity free cash award, up to a further $200k in Cloud Credits and access to the best of Google – people, product and best practices.
Program Overview
The Google for Startups Black Founders Fund is an initiative to provide financial resources to early-stage, Black-founded startups across Africa. In addition to the cash awards and credits, successful founders will be connected with the best of Google's products, practices and people. Learn more here
Who Should Apply
If your product is in market and you're ready to fundraise we want to hear from you. The Black Founders Fund is intended for startups led by founders who self-identify as Black.  Check out our Application Success and FAQ Guide.
Program Highlights
1) Non-dilutive (equity free) cash awards of up to $150,000 per startup
2) Up to $200k in Cloud Credits
3) Access to a network of mentors to help tackle each startup's unique challenges
Applications to the fund are open until 23:59 GMT on Sunday 26th March 2023.
Get more details and apply HERE