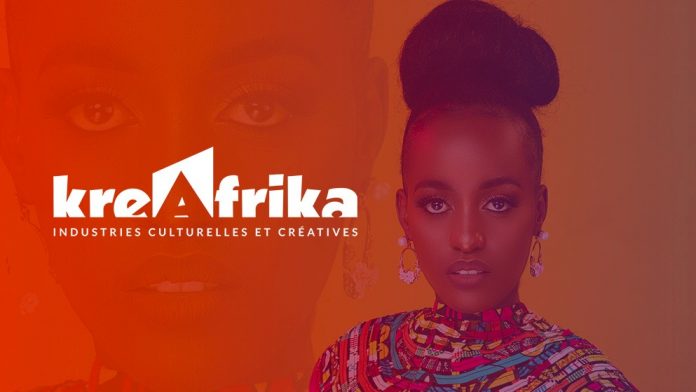 Introduction 
Senghor University, the French Development Agency, and Trace Academia have launched the "KreAfrika" project to support and train professionals of Africa's cultural sector.
Kreafrika is an innovative project targeting both existing and future professionals of Africa's Cultural and Creative Industries (CCI). It aims to bring public, private and associative actors of the sector together to discuss their professional practices and experience. Through online training, networking and on-site seminars, the program's beneficiaries will be able to acquire new skills, build a professional network and develop their projects.
They are thrilled to announce the launch of their call for applications for an upcoming training program titled "Entrepreneurship and Financing in Cultural and Creative Industries" in collaboration with the HEVA Fund. The training will take place in Nairobi, Kenya from November 20th to 24th.
This training seminar aims to provide participants with valuable insights and knowledge on various aspects related to entrepreneurship and financing in the cultural and creative industries (CCI).
The program will cover a range of topics, including:
From ideation to successfully running a business
Cultural entrepreneurship in the African context
Developing the mindset of a creative entrepreneur
Crafting an innovative business plan
Understanding the available sources of investment for creative businesses
They invite interested individuals to submit their applications for this exciting opportunity to enhance their skills and expand their understanding of entrepreneurship and financing in the CCI sector.
Pedagogical approach
The training will be based on an interactive approach with a focus on participants' needs, the development of their professional projects, as well as a focus on activities that will enable the acquisition of the expected knowledge and skills.
The sessions will include presentations by experts, workshops for co-construction and collective reflection, experience-sharing panels with players in the field, and visits to sites related to the training theme. This approach is designed to stimulate cultural entrepreneurial awareness, knowledge sharing, cooperation, creative imagination and the search for innovative solutions.
All participants will be required to review available online resources and take part in webinars prior to the seminar.
Training program
The training structure features the:
presentations by expert facilitators on fundamental concepts related to each course theme, delivered both online (webinar and documentation on the platform) and on-site;
co-development sessions between participants, on topics of common interest related to the seminar subject;
presentations of results from the co-development sessions;
discussions with experts on new perspectives and professional approaches, as well as case studies based on real-life situations;
practical exercises/simulations/case studies based on real-life situations and on situations suggested by participants during their application process;
visits to local businesses and institutions related to the topics covered.
Eligibility criteria & participants profile
To be eligible for this seminar, applicants must:
be a citizen and resident of an African country;
run or have launched a creative business (at least 3 years );
be active in the creative sector for at least 3 years.
As the language of the seminar is English, a sufficient level of expression/comprehension (advanced) is required.
Place and dates 
The seminar will take place in Nairobi, from November 20 to 24, 2023. Venue to be communicated in due course.
Certification 
A certificate will be issued by Senghor University after successful participation in the training.
Terms of Coverage
The following charges will be covered for each participant:
the cost of training;
accommodation in a hotel close to the seminar location;
breakfasts and lunches and dinners.
Participants are responsible for covering their own travel costs to Nairobi, and any visa fees.
Application form
Interested candidates must submit an online application by September 17, 2023, including:
a curriculum vitae;
a detailed presentation of your cultural enterprise or yourself (if self-entrepreneur) and the role you play in it;
a portfolio including your past achievements and the cultural product/service justifying your application to the seminar as a creative entrepreneur (.doc or .pdf format accepted, links must be provided within);
a statement presenting your expectations for this seminar.
Only complete applications will be considered. Successful applicants will be notified by e-mail using the address provided when submitting their application.
Click HERE To Apply
Deadline: September 17, 2023