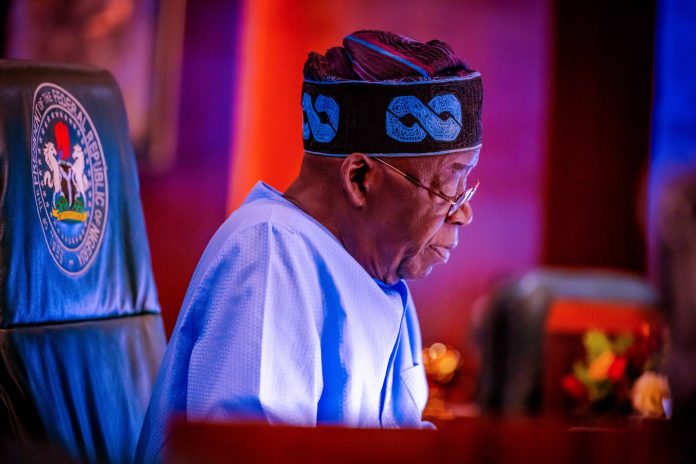 The federal government has rolled out a substantial N5 billion palliative for each state in the nation, encompassing the federal capital territory (FCT).
The disclosure came directly from Babagana Zulum, the Governor of Borno State, who shared the development in Abuja following a National Economic Council (NEC) meeting presided over by Vice President Kashim Shettima. This prominent council comprises governors from all 36 states, the governor of the Central Bank of Nigeria (CBN), and other co-opted government officials, forming a formidable collective platform to address pivotal economic decisions.
The catalyst for this momentous initiative was President Bola Tinubu's proclamation in his inaugural speech on May 29. The president unequivocally declared the termination of the petrol subsidy regime, stating, "On fuel subsidy, unfortunately, the budget before I assumed office is that no provision is there for fuel subsidy. So, fuel subsidy is gone."
Delving into the specifics, Governor Zulum elucidated that the allocated N5 billion aims to empower state governments in procuring essential commodities. This strategic procurement includes 100,000 bags of rice, 40,000 bags of maize, and fertilizers. The overarching goal is to mitigate the adverse impact of potential food shortages across the country.
Governor Zulum outlined the financial distribution mechanism, shedding light on its structure. The N5 billion fund is slated to be shared using a carefully crafted formula: 52 percent of the allocated sum will be granted to states as direct financial assistance, while the remaining 48 percent is to be repaid gradually within a 20-month period to the Central Bank of Nigeria (CBN) by both the states and the local government areas.
He affirmed the council's steadfast commitment to shielding the less privileged members of society from the adverse effects of subsidy removal, highlighting their proactive approach to ensuring a timely release of essential commodities.
Governor Zulum also shed light on the council's scrutiny of the $800 million loan, emphasizing the council's insistence that the funds be employed for their intended purpose based on an accurate and acceptable register. The $800 million allocation, as announced by the president, is set to directly benefit Nigerians in accordance with a meticulously prepared social register.
Elaborating on the comprehensive palliative strategy, the governor articulated the distribution of a substantial fund amounting to approximately N500 billion. This fund has been strategically earmarked for various pivotal sectors, with a clear focus on supporting Micro, Small, and Medium Enterprises (MSMEs), bolstering the industrial sector, facilitating cash transfers, enhancing the agricultural domain, and driving the expansion of gas utilization, particularly in buses.
Governor Zulum commended the combined efforts of the federal government and the Central Bank of Nigeria (CBN) in their collaborative endeavors to address the prevailing economic challenges. The strategic measures unveiled by the council manifest their collective commitment to steering the nation toward a more resilient economic future.