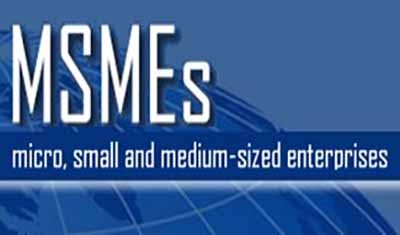 President Tinubu's commitment to fortify Nigeria's Micro, Small, and Medium-sized Enterprises (MSMEs) and invigorate Nano Businesses has materialized with a strategic allocation of ₦125 billion. This groundbreaking financial support, designed to energize the backbone of the economy, marks a pivotal moment for MSMEs and Nano Business owners nationwide. With a focus on fostering growth, sustainability, and grassroots entrepreneurship, this initiative is set to usher in a new era of economic inclusivity and prosperity.
President Tinubu's dedication to empowering MSMEs and Nano Businesses has garnered acclaim from entrepreneurs and business advocates across the nation. The allocation of ₦125 billion underpins the government's commitment to uplift these critical sectors, thereby Improving job creation and economic resilience.
A major highlight of this financial support is the ₦50 billion Conditional Grant specifically designated to support 1 million Nano Businesses. The grant, scheduled to be accessible from now until March 2024, will offer invaluable financial assistance to these small businesses, paving the way for their growth and sustainability.
As part of the initiative, Nano Business owners in each of the 774 Local Government Areas will receive ₦50,000 grants. This targeted approach aims to nurture entrepreneurship at the grassroots level, empowering individuals and communities with the means to thrive independently.
In parallel, an additional ₦75 billion has been reserved to provide crucial funding for 100,000 MSMEs and startups. These businesses will have the opportunity to access loans ranging from ₦500,000 to ₦1 million, facilitated by the government's commitment to offering a competitive 9% interest rate. With a repayment period of 36 months, businesses can plan and execute their growth strategies confidently.
The significance of this financial boost extends beyond the immediate beneficiaries. Empowering MSMEs and Nano Businesses has a ripple effect on job creation, poverty reduction, and overall economic growth. As these enterprises flourish, they generate new employment opportunities, reducing unemployment rates and elevating the standard of living for countless Nigerians.
Entrepreneurs and small business owners have hailed this historic initiative as a transformative force for economic inclusivity and empowerment. By enabling access to financial resources and support, President Tinubu has sent a resounding message that the government stands shoulder-to-shoulder with the business community, encouraging a conducive environment for prosperity and innovation.
With the President's commitment to the growth of MSMEs and Nano Businesses, Nigeria is poised to achieve remarkable strides in economic development. This forward-looking initiative aligns with global trends, positioning the nation as an attractive investment destination and bolstering confidence in the country's economic future.