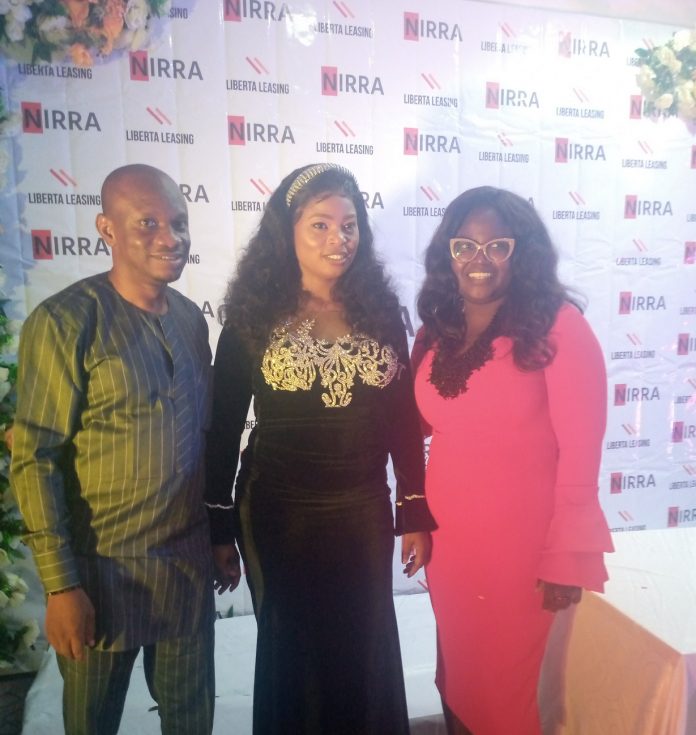 Lagos based consumer finance company, Liberta Leasing, has unveiled an all-in-one app called NIRRA with a core focus on providing value with loans, leasing, and lifestyle bills payment.
While speaking at the launch event, held at Ibis Hotels, Ikeja-Lagos on Sunday, Ayokunnumi Olugbemiro, the Founder of Liberta Leasing Limited said, "This app was conceived to help bridge the gap in the consumer finance market in Nigeria."
According to Olugbemiro, "there is a huge gap in the consumer finance market in Nigeria, and that is where we are trying to innovate to help bring financial services to more Nigerians.
NIRRA as an app is one of the only apps, where you can take loans as an individual and a business; apply for lease financing; and carry out everyday lifestyle bills payments like electricity payment, TV recharge, airtime, data, insurance payments, education payments like WAEC, JAMB and the likes."
The company explained that it is poised to help organisations and individuals in the country with distinctive services such as asset financing, short term and long term loans, lease payments and investment opportunities.
Speaking on investment opportunities available on NIRRA, Olugbemiro said " The invest feature is coming to the app soon, however, people can still invest with Liberta Leasing offline. All you need to do is visit our website to start, or alternatively, visit our office."
She explained that investors and users of NIRRA can be sure of the authenticity of the product as every loan on the app is insured with leading Nigerian insurance company, Leadway Assurance.
"This is to make sure that our investors can go to sleep knowing that their investments with us are 100% safe and secure," Olugbemiro added.
NIRRA app also supports peer to peer money transfer based on a wallet system powered digitally, and users can also do wallet to bank transfer from their NIRRA wallet to any bank in Nigeria. Transfer can be made and received in a few seconds without delay.
In attendance at the NIRRA launch event were industry titans in the finance industry, partners of Liberta Leasing, the press, as well as members of the public who joined via Zoom.
The app can be downloaded via the Google Play Store, and is coming soon to the Apple App Store soon.