MTN Nigeria has announced the launch of a new service called 'MTN Thryve Ads', which is specifically designed to effectively boost the sales of small and medium-sized enterprises (SMEs) in Nigeria and achieve their social media marketing aims.
According to a report by Data Objects, 67% of SMEs in Nigeria use social media tools for their businesses.
MTN Thryve Ads is designed to enable businesses to efficiently run social media advertising campaigns on platforms such as Facebook and Instagram, by providing support throughout the ad campaign lifecycle.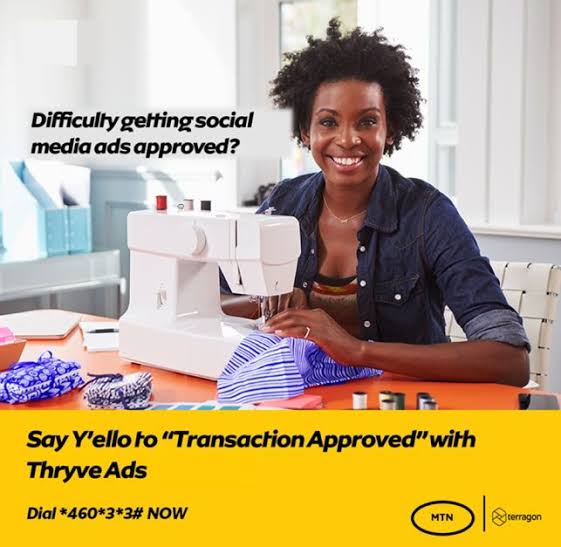 This includes features for tracking and optimizing ads for optimum impact.
Social media can be a powerful marketing tool for small businesses and start-ups, allowing them to access new markets and scale quickly and efficiently.
However, SMEs in Nigeria may face challenges when it comes to running digital ads on social media platforms. MTN Thryve Ads aims to address these challenges by providing a comprehensive solution.
Lynda Saint-Nwafor, Chief Enterprise Business Officer at MTN Nigeria, said: "We recognize SMEs as the backbone of our economy and as part of our commitment to driving digital access, adoption, and transformation across all industries, we are excited to enable SMEs to access new markets through digital advertising inventories. MTN Thryve Ads offers a wealth of features and support to help SMEs successfully drive their customer acquisition and retention strategies, regardless of whether they are early or late adopters of social media."
MTN Thryve Ads is available to all MTN prepaid subscribers and business owners, with the following plans:
1.Thryve Ad Lite @ N1,500
2.Thryve Ad Bumper @ N6,000
3. Thryve Ad Mega @ N13,500
MTN subscribers can also activate the service by dialing *460*3*3# via the USSD channel.