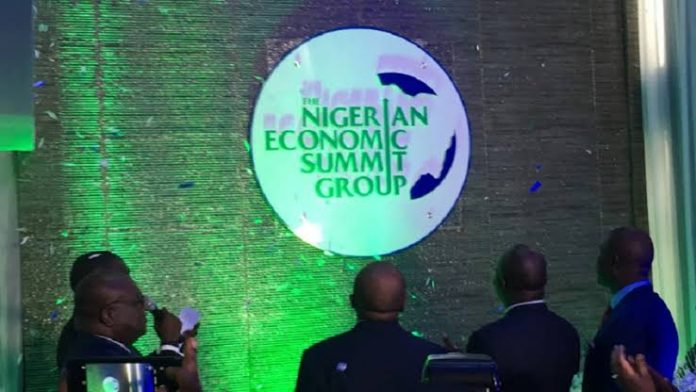 The Micro Small and Medium-scale Enterprises (MSME) Community of Practice of the Nigerian Economic Summit Group (NESG) and the Federal Ministry of Finance, Budget and National Planning hosted a pre-28th Nigerian Economic Summit (#NES28) event with the theme "Key Drivers for Economic Prosperity: A Critical Look at Entrepreneurship Policies."
The Board Director of the NESG, Mrs. Wonu Adetayo, whilst giving her speech at the MSMEs Community of Practice of the NESG, hosting the day's event, spoke on the country's present macroeconomic issues and also noted that the Nigerian entrepreneurial system is still struggling with the pandemic-induced recession.
She pointed out that while the Nigerian economy has remained resilient, access to financing and the country's unfavorable business climate have a compounding effect on the country's economic problems. Many MSMEs are still having trouble dealing with the effects of these challenges.
"As Nigeria looks to welcome a new government, economic growth should be a frontline issue and an immediate area of focus, considering that entrepreneurship is a critical driver of the economy.
"To implement policies and interventions, entrepreneurship policies must be addressed, including the attendant gaps, and this event will review key policies around thematic areas to promote access to finance," she stated.
Mrs. Adetayo further pointed out that the 2021 MSME survey revealed a 4.5 percent fall in MSME growth, suggesting a dip from 41.5 million recorded in 2018 to 39.6 million in 2021, mostly as a result of the pandemic's effects. This indicates that 1.9 million MSMEs have ceased to exist.
"To implement policies and interventions, entrepreneurship policies must be addressed, including the attendant gaps, and this event will review key policies around thematic areas to promote access to finance," she stated.
Dr. Olusegun Omisakin, Chief Economist and Director of Research and Development NESG, stated in his presentation that Nigeria's oil sector must perform well because the expanding non-oil sector does not help create jobs.
He said that sluggish growth mixed with inflation and unemployment may cause a recession and societal instability in Nigeria due to the return of inflationary pressure and diminishing buying power.
In addition, Dr. Omisakin noted that lack of access to credit and an unfavorable business environment have an impact on production capacity, prices of goods, and inflationary trends. She also noted that the relationship between oil prices and trade surplus reveals that 79% of Nigeria's total exports are crude oil, but the nation has failed to take advantage of this, which has led to a decline in foreign direct investments (FDI).
According to Ambassador Mariam Katagum, Minister of State for the Federal Ministry of Trade and Investment, who was represented by Mr. Sunday Ewans, Director in Charge of Enterprise and Promotion at SMEDAN, major policies address important issues that have an impact on small enterprises, she stated that the majority of Nigeria's 39.6 million MSMEs, or more than 95% of all MSMEs, are micro companies.
She added that small firms reported lacking enough access to affordable finance, skills, and market access in a 2020 impact assessment survey of MSMEs.
According to Ambassador Katagum, the ministry created an MSME development fund based on a public-private partnership approach, to assist create a strong program that small business owners could access.
She emphasized the significance of creating a regulatory environment and enacting policies that support ease of doing business in order to support and boost the productivity of small businesses. This is done by establishing a forum for regular interaction between stakeholders and facilitating feedback mechanisms that can help them address their challenges.
Mr. Tony Okpanachi, managing director and chief executive officer of the Development Bank of Nigeria (DBN), stated that the DBN offers technical assistance to financial institutions, partial credit guarantees, and MSMEs capacity building.
He made note of the financial imbalance in the industry, which has an impact on how readily available funding is for MSMEs.
In order to get the right kind of capital, Mr. Okpanachi noted that MSMEs must have bankable projects, accurate financial records, collateral, and the ability to grow their enterprises.
He disclosed that 572 billion Naira had been distributed through financial institutions, and that 235,000 MSMEs had received the funding, with 67% of the enterprises being held by women and 27% by young people, respectively.
Dr. Ezra Yakusak, executive director/CEO of the Nigerian Export Promotion Council (NEPC), who was represented by Ms. Esther Ikporah, assistant director of NEPC, during the panel discussion said that more private sector participants are required to help MSMEs with access to international funding.