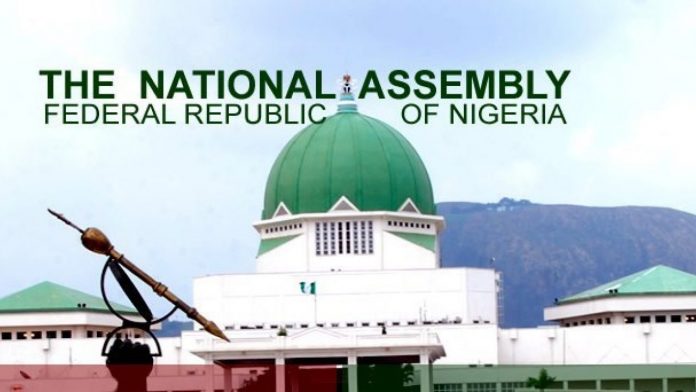 Two separate petitions, signed by over Over 3,000 Nigerian micro, small and medium enterprises (MSMEs), have been written to the Nigerian National Assembly, seeking a halt to the formulation of new guidelines to their business by the Nigerian Postal Service (NIPOST).
The two separate letters were written to the leadership of the National Assembly – the Senate president Ahmad Lawan and House of Representatives speaker Femi Gbajabiamila.
According to the MSMEs in the Lagos SME Bootcamp Community:  "The aim of this appeal Is to bring to your attention an issue that has the potential to disrupt the livelihood of millions of Nigerians and take the life out of a lot of businesses, particularly MSMEs. who are most affected by the implementation of the recent Nigerian Postal Service (NIPOST) guideline,"
In one of their prayers, they want the country's legislature to "put a complete halt to the possibility of NIPOST revisiting the implementation of the guidelines until a more robust stakeholder engagement and review of market realities is done."
The MSMEs also proposed the inclusion of an independent courier regulatory commission in the Courier and Logistics Industry Regulation Bill at the National Assembly.
the convener of Lagos SME Bootcamp Ayo Bankole said "The issues with NIPOST and the logistics industry go beyond the pricing and government must find ways to seek robust clean-up of the industry to the benefit of the citizens relying on it for livelihood,"
MSME Africa Online had earlier reported that NIPOST recently came up with a new regulation for the Logistics Industry. The new regulation categorised logistics companies into international, regional, state, municipal or intra-city, and SME operators.
International operators are to pay ₦20 million as a license fee, national ₦10 million and regional operators ₦5 million. State, municipal and special SME operators are to pay ₦2 million, ₦1 million and ₦250,000 respectively. Each operator, irrespective of the category, will pay 40% of the license fee as renewal fee annually.
In response to the regulation by NIPOST, Nigeria's Communications and Digital Economy Minister  Isa Ali Ibrahim Pantami issued a directive for the new license fees announced by Nigeria Postal Service to be halted as it was not part of the regulation he approved for the Agency.
To protest the new guidelines as well as harassment and extortion by touts and some traffic officials; Logistics and Courier Services operators embarked on a strike which they called "Delivery Service Shutdown"