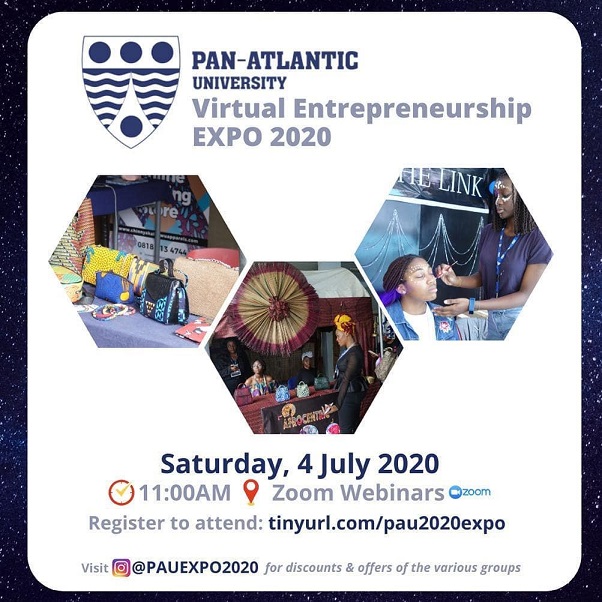 Students of the Pan Atlantic University, Lagos, will be showcasing what they have been up to during their Entrepreneurship course through a virtual EXPO taking place on Saturday, July 4, 2020.
The Expo is an exhibition that is designed specifically to showcase the businesses set up by the second year Undergraduate students of Pan-Atlantic University, having taken the Entrepreneurship module delivered by EDC.
Due to the pandemic, the various groups forged ahead to rethink their business models by delivering their products/services online.
The various products and services available will be showcased and offered for sale to the public at the Expo.
Pan-Atlantic University contributes to national development through the provision of academic program that are relevant to the needs of the country. The University is committed to Entrepreneurship development. The Enterprise Development Centre (EDC) of Pan-Atlantic University has the mission of providing holistic business development and support services to small and medium enterprises (SMEs) in Nigeria. EDC's mission is to build a network of entrepreneurial leaders through a commitment to continuous learning, process improvement and business integrity.
Register for the Expo HERE