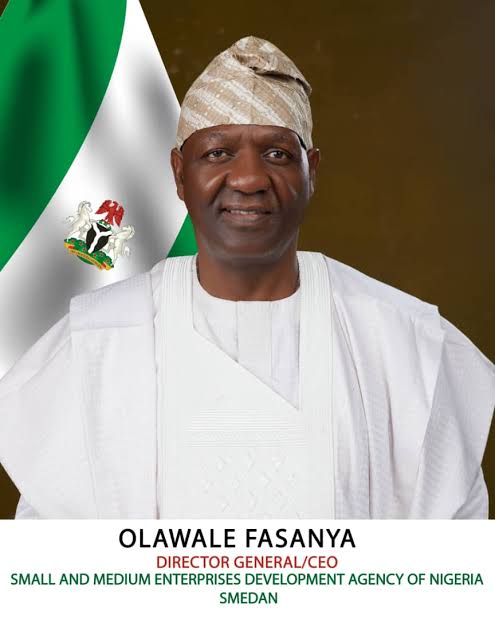 Twenty women SME groups in Cross River will get N10 million, according to the Small and Medium Enterprises Development Agency (SMEDAN).
This was said during the beginning of a three-day capacity development workshop on funding and growth assistance for Business Membership Organizations (BMOs) and Trade Associations in Calabar by the agency's director general, Mr. Wale Fasanya.
Fasanya stated that the program, which was first implemented in 2017, had so far disbursed N40 million as grants to 488 participants from 80 associations. He was represented by Mr. Friday Okpara, Director, Partnership and Coordination, SMEDAN.
According to him, the N10 million that is currently being distributed to 20 organisations would increase the total distribution to N50 million to 100 associations.
He claimed that 43% of firms in Nigeria are run by women, making the move to support female entrepreneurs important.
According to Fasanya, the results supported earlier studies that indicated Nigeria had the greatest proportion of female entrepreneurs worldwide.
However, he claimed that many of the women's enterprises had stayed at a subsistence level despite the high level of entrepreneurial ambition among women.
"Despite their difficulties, female-led enterprises have a significant influence, thus it is critical that the government and other ecosystem stakeholders adopt a more deliberate approach to helping them.
By significantly influencing the development of wealth and jobs, women are today reframing entrepreneurship as a path to socioeconomic empowerment, according to Fasanya.
He added that SMEDAN was delighted to inform the women about the most recent advancements in the ecosystem of Nano, Micro, Small, and Medium Enterprises.
He urged them to encourage the success of younger female entrepreneurs.
Additionally, Mr. Farouk Salim, the D-G of the Standard Organization of Nigeria (SON), stated that the program's goal was to educate women on the advantages of standardizing their goods and services.
Salim stated that having certified items would make it easier to get loans and grants, who was represented by the Acting State Coordinator of SON, Mr. Fidelis Wariboko.
Salim claimed that the Federal Government has made the process of product certification simple through the Ministry of Trade and Investment and SON.
All that is required is for the entrepreneur to visit SON office, pick the Mandatory Conformity Access Programme form and he or she would be advised on the steps to follow," he said.
Mr. Peter Egba, the commissioner for industry in Cross River, congratulated SMEDAN for setting up the training in the region in person through Mrs. Cicilia Adie.
According to Egba, women are careful planners and should take advantage of the chance to expand their enterprises.
He exhorted the attendees to support other women by including them in their groups.
For some of the participants, access to capital and knowledge had always been a problem for female entrepreneurs, according to the News Agency of Nigeria.
They indicated that with the assistance from SMEDAN, they could accomplish more.