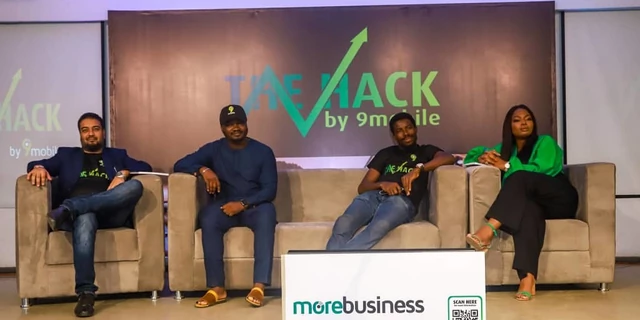 The Hack is a business mentoring and networking program hosted at the Zone, Gbagada for entrepreneurs, start-ups, and SMEs.
In collaboration with TriciaBiz and other business professionals, 9mobile organized it to encourage and promote nascent SMEs and entrepreneurs wanting to expand their companies, network, and learn new tactics. They can also use the hacks in their day-to-day work to increase sales.
As they engaged and actively participated in the sessions, it was clear that the attendees looked forward to learning new things from the instructors.
Participants learned six growth tips from Tricia Olufemi-Olumide (TriciaBiz) to overcome present and upcoming barriers to growth. Additionally, she covered marketing development, sales channel optimization, and promotions.
She divided the participants into eight groups and had them brainstorm and present elevator pitches to the faculty in a vibrant, interactive session where they received rapid feedback in order to show how useful these hacks were.
The event had its fun moments with music, entertainment, and a raffle drawing, so it was appropriate that it wasn't just about learning how to scale your business.
Adedolapo Ilelaboye, manager of fixed solutions at 9mobile, and Oluwasegun Daodu, manager of enterprise marketing at 9mobile, also spoke with the participants about "Enterprise Cloud Solution" and "Enterprise ComboPak."
Both 9Mobile users and non-9Mobile subscribers can purchase any cloud-based software goods and services through the 9mobile Cloud Solutions Marketplace, which is an online store.
The Hack will tour Nigeria with 9mobile to teach business owners how to enhance their operations in straightforward and doable ways.