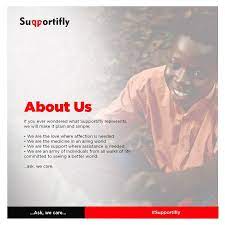 The non-profit organization, Supportifly Humanitarian Foundation, based in Ibadan, has awarded N2,000,000 in business grants to Small and Medium-sized Enterprises (SMEs) through Vendors Spot.
The exciting announcement was made by the founder of Vendor's Spot, Olayinka Habeeb, who expressed delight in securing the N2 million cash grant for the grant winner, Folarera Taylor. The grant was released by Supportifly's Chairman, Bolarinwa Kashif Ololade.
Habeeb shared his joy, stating, "This is the highest grant we've ever secured for a vendor. We have helped over 100 businesses with capacity building and 25 business owners with grants, and this is just the beginning of our upward journey."
Vendor Spot was established out of passion and personal experience, as Habeeb had previously fallen victim to online scams by fraudulent vendors. Determined to protect other online shoppers and support struggling business owners, Habeeb's goal for Vendor Spot is to create a safe and trustworthy space for SMEs to conduct business and connect with customers worldwide.
Expressing her gratitude as the beneficiary of the N2 million grant, Folarera Taylor, the owner of Havils Accessories & Wears, expressed her excitement and overwhelming joy. She acknowledged the significance of the grant in achieving her business goals and expanding her product line.
"The grant has allowed my brand to expand and increase revenue," Folarera said. "With the grant, we were able to purchase new equipment and accessories while expanding to new markets nationwide. Overall, the grant was instrumental to the growth and thriving of our brand."
Folarera extended her thanks to Vendors Spot for believing in her business idea and selecting her as the grant winner. She also expressed her appreciation to Supportifly and its chairman for providing her with this life-changing opportunity.
Supportifly Humanitarian Foundation's Chairman, Bolarinwa Kashif Ololade, confirmed that the grant is in line with the NGO's commitment to alleviating poverty and supporting SMEs through impactful programs. He emphasized that the organization aligns its efforts with the United Nations Sustainable Development Goals (SDGs) and aims to contribute to building a better Nigeria.