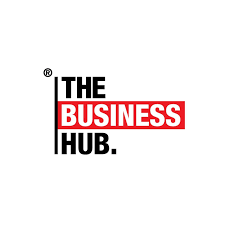 The Business Hub, a trailblazing business solution provider in Nigeria, has once again demonstrated its unwavering commitment to empowering small and medium-sized enterprises (SMEs) by equipping them with practical and actionable insights to scale their businesses. At the highly anticipated Start to Scale Summit, themed "From startup to scale-up: Strategies for explosive business growth," held in Lagos, The Business Hub reaffirmed its dedication to supporting SMEs in their journey towards success.
Mrs. Bolanle Tyson, the Head of SME Products at The Business Hub, expressed the company's passion for SMEs, highlighting their pivotal role in the Nigerian economy. SMEs are responsible for approximately 96 percent of employment opportunities and contribute around 48 percent to the nation's GDP. However, it is concerning that many of these businesses do not survive the initial five years. To address this challenge head-on, The Business Hub is determined to bring about positive change and support SMEs in overcoming obstacles.
Research has identified key challenges faced by SMEs during their early years, including inadequate infrastructure, limited access to finance, and the mingling of financial transactions with personal accounts, making it difficult for financial institutions to assess their turnover and growth potential accurately. Mrs. Tyson emphasized that The Business Hub is strategically positioned to provide essential assistance to SMEs, offering services such as business registration support, post-incorporation guidance, and the establishment of business banking accounts with zero account maintenance fees for the first three years, among other valuable benefits.
The Start to Scale Summit featured an inspiring keynote address by Miss Tobi Eyinade, the Co-founder of Roving Heights. She shared invaluable insights on the crucial factors involved in scaling a business successfully. Ms. Eyinade's advice included re-assessing cash flow, employing accounting software for effective inventory management and financial reporting, setting realistic milestones with accurate forecasts and projections, developing standard operating procedures, outsourcing certain operations, and recruiting exceptional talent to complement entrepreneurs' skills.
Additionally, Ms. Eyinade encouraged entrepreneurs to invest in automation and advanced tools, embrace transparency in their business dealings, consider equity dilution or seek expert guidance for sustainable growth, adopt responsible and efficient management practices, and explore opportunities provided by grants and angel investors.
The Start to Scale Summit concluded on a high note, leaving participants inspired, motivated, and equipped with valuable strategies to propel their businesses toward explosive growth. The Business Hub's unwavering dedication to empowering SMEs shines as a beacon of hope for entrepreneurs across Nigeria, heralding a new era of business success and prosperity for small enterprises seeking to thrive in the dynamic economic landscape.