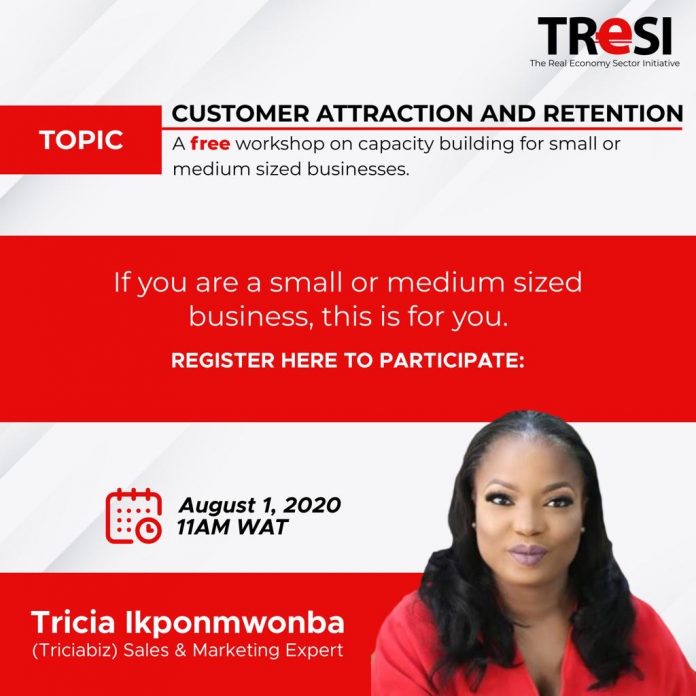 The Real Economic Sector Initiative (TRESI) has announced that it will be holding a free workshop for capacity building for Small and Medium sized businesses on Saturday, August 1, 2020.
The topic to be discussed is Customer Attraction and Retention and the speaker at the event Tricia Ikponmwonba, a Sales and Marketing expert. Tricia is the Chief Executive Officer, TriciaBiz, a business consultancy firm with focus on working with small businesses across Africa.
TReSI was founded and registered as an association with Corporate Affairs Commission (CAC) on 6th September 2019, as an umbrella Association for Small and medium-sized enterprises (SMEs) in Nigeria. TRESI is an SME Support and Advocacy group that seeks to promote the interests of Entrepreneurs by influencing government policies and actions, products and services development and marketing as it affects the private sector.
Intending participants can register HERE for the workshop.