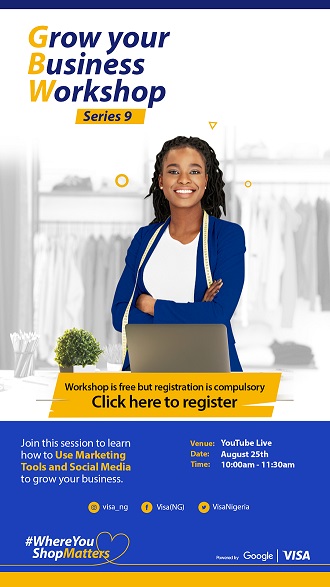 The 9th Edition of Visa Grow Your Business SME Workshop will take place on August 25, 2021 at 10am.
The virtual session will take place on YouTube live and the theme is : Using Marketing Tools and Social Media to grow your business.
This session aims to help small businesses use digital and online channels grow their businesses effectively.
1. Set up and optimize your GMB listing
2. Plan your digital marketing strategy
3. Leverage social media channels and email marketing
Register HERE