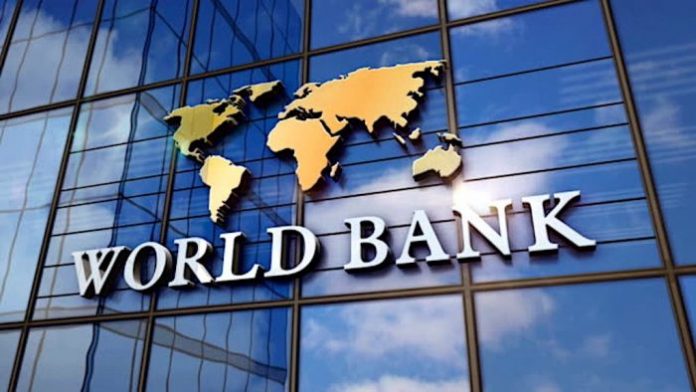 Lagos, Nigeria – In a significant move to support the agricultural sector and bolster the growth of Micro, Small, and Medium Enterprises (MSMEs) in Lagos State, the World Bank has provided vital assistance to 6,062 local farmers through the Nigeria COVID-19 Action Recovery and Economic Stimulus (N-CARES) program. This development aims to enhance food production, bridge resource gaps, and uplift the productivity of small-scale farmers across the state.
Under the guidance of Mr. Jonathan Obayemi, State Project Coordinator for Lagos N-CARES, the distribution of agricultural inputs and production assets took place in the Alimosho Local Government Areas (LGAs) on Saturday. The initiative marks the second phase of the N-CARES program's implementation.
The beneficiary farmers were carefully selected from the 20 LGAs and 37 Local Council Development Areas (LCDAs) within the state. Notably, farmers from prominent areas such as Oshodi, Ikorodu, Agege, Kosofe, Shomolu, Surulere, Ifako-Ijaye, and Ikeja have already received the much-needed support.
Speaking about the program, Obayemi highlighted its objectives of mitigating the adverse effects of the COVID-19 pandemic on vulnerable households and fulfilling the electoral promises of Mr. Babajide Sanwo-Olu, the Governor of Lagos State. The distribution encompassed various agricultural inputs, including maize seeds, cassava cuttings, vegetable seeds, fertilizers, herbicides, and insecticides, as well as livestock inputs like broiler chicks, poultry feeds, fish juveniles, fish feeds, and medication.
Furthermore, the program also provided production and processing assets such as pig weaners, point-of-lay birds, sheep and goat weaners, water pumps and hoses, battery cages, fishing nets, motorized sprayers, smoking kilns, and grinding machines to 3,410 farmers. These interventions aim to boost agricultural productivity and contribute to improved food security in the region.
Additionally, 2,299 farmers are set to benefit from enhanced agricultural infrastructure support, including the rehabilitation of culverts, walkways, roads, and small-scale irrigation facilities. To improve sanitation in approximately 50 wet markets across the state, water and sanitary facilities will also be upgraded. These measures will be implemented throughout the year, with full support extending until the end of 2023.
Highlighting the significance of this initiative, Mrs. Olatokunbo Emokpae, the Permanent Secretary of the Ministry of Agriculture, reiterated the importance of food security in realizing Lagos' vision of becoming a 21st-century economy. This initiative is aligned with the THEMES agenda of Governor Babajide Sanwo-Olu, placing food security as one of its key pillars.
With the World Bank's support, these interventions are expected to create a positive ripple effect within the MSME community, empowering local farmers and ensuring sustainable growth in the agricultural sector of Lagos State