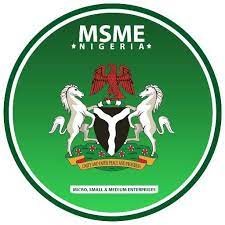 Abuja, June 24, 2023 – In a passionate plea for a thriving business environment and national development, the Manager of NG Buzz Executive, Joy Onwuche, called upon the Federal Government to prioritize peace, unity, and the needs of its citizens. Speaking at the prestigious Hemisphere Awards held in Abuja, Onwuche emphasized the importance of promoting Small and Medium Scale Enterprises (SMEs) and creating opportunities for willing Nigerians to excel in the business world.
Highlighting the challenges posed by subsidy removal, Onwuche stressed the necessity for the present administration, led by President Bola Ahmed Tinubu, to implement measures that would support and foster the growth of SMEs. This would not only mitigate the effects of subsidy removal but also empower individuals to participate in the country's economic development.
Addressing the purpose of the Hemisphere Awards, Onwuche explained that the event aimed to recognize the outstanding achievements of individuals and companies in rural areas, who often go unnoticed amidst the urban-centric accolades. "Most awards are being given to people in the cities," she remarked. "We deemed it necessary to bring in people from rural areas because we know that they are also excelling in their respective businesses."
The awards ceremony served as a platform to promote the awardees to the wider public, raising awareness of their accomplishments and contributions. Onwuche emphasized that the awards were designed to honor companies that were actively fostering the country's economic growth, rather than focusing solely on individual personalities.
Asuke Robinson, CEO of Asuke Global World & Integrated Services, a recipient of the award from Warri Delta State, echoed the sentiments expressed by Onwuche. He called on the government to create platforms that would showcase the business acumen and skills of Nigerian citizens, ultimately driving economic progress. Robinson emphasized the importance of bolstering the energy sector, which he deemed crucial for business development and a prosperous Nigeria.
Dr. Patrick Ode, Operations Manager of Lagos-based Palmadex Global Services Limited, also an award recipient in the Outstanding Export category, expressed gratitude to the organizers of the Hemisphere Awards for recognizing those who contribute to the country's Gross Domestic Product (GDP). Ode appealed to the government to stabilize the economy, extend support to SMEs through low-interest loans, and create a favorable business environment conducive to their survival.
The call for the Federal Government to prioritize peace, promote an enabling environment for SMEs, and recognize the contributions of rural businesses reverberated throughout the Hemisphere Awards. As the event concluded, attendees and awardees expressed their hopes for a prosperous Nigeria driven by inclusive economic growth and the empowerment of MSMEs.