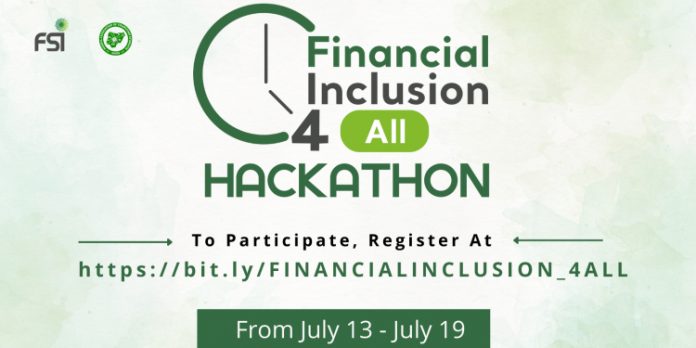 Overview
A virtual and physical Innovation Challenge organized by FSI and the Nigeria Association of Computing Students (NACOS) to address financial inclusion challenges in the health, agriculture, trade and commerce, and energy sectors of the economy.
Requirements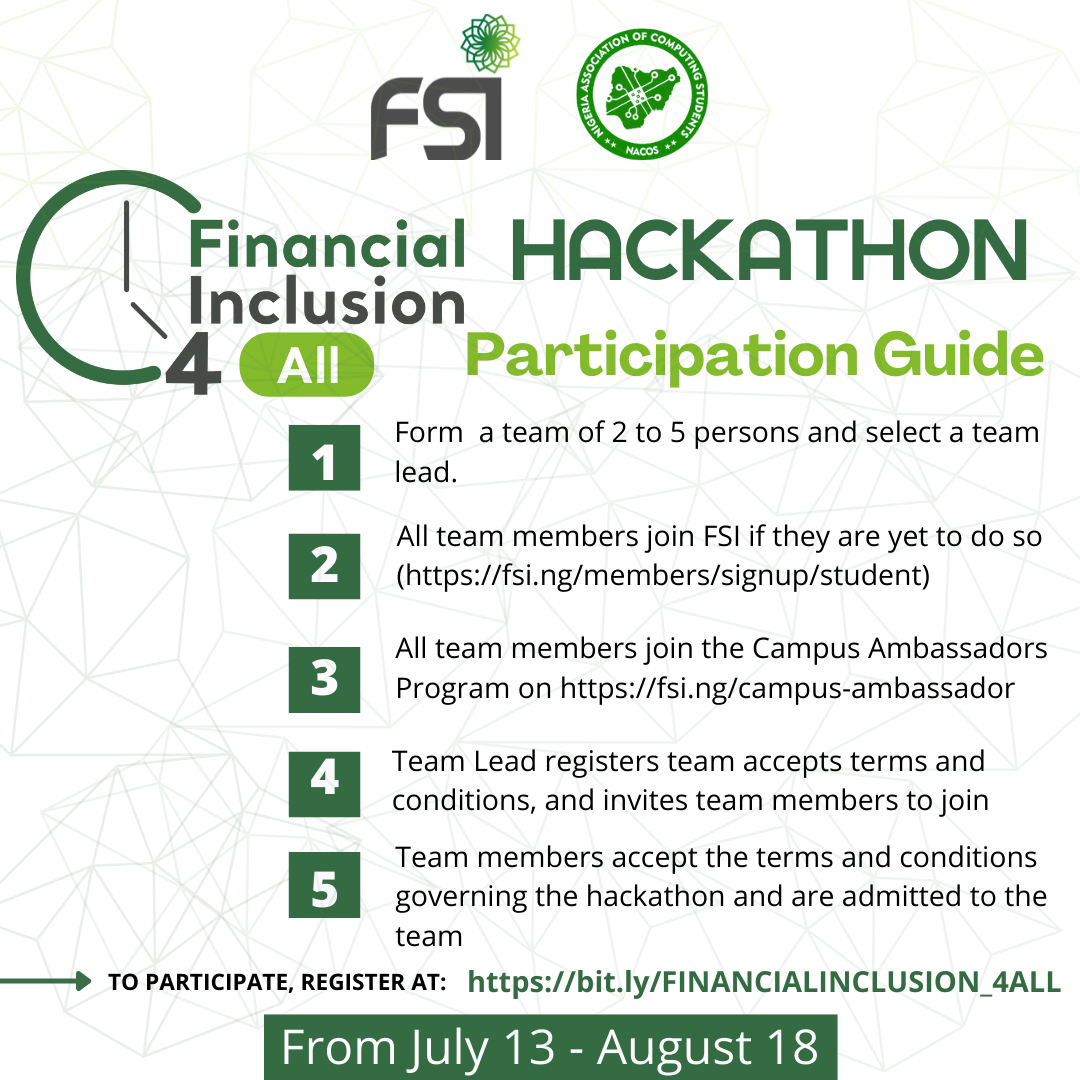 Aim of the Challenge
To discover tech. talents in tertiary institutions.
To create a pipeline of innovation FinTech Company.
To enhance financial Inclusion in transportation, health, energy, agriculture, and insurance sections.
Benefits
The prizes and awards to be awarded for the hackathon are as follows:
Overall winner – N1,000,000
First runnerup – N750,000
Second runnerup – N500,000
How to Apply
Are you a student? Apply HERE for the Financial Inclusion 4All Hackathon.
Deadline: August 18, 2022