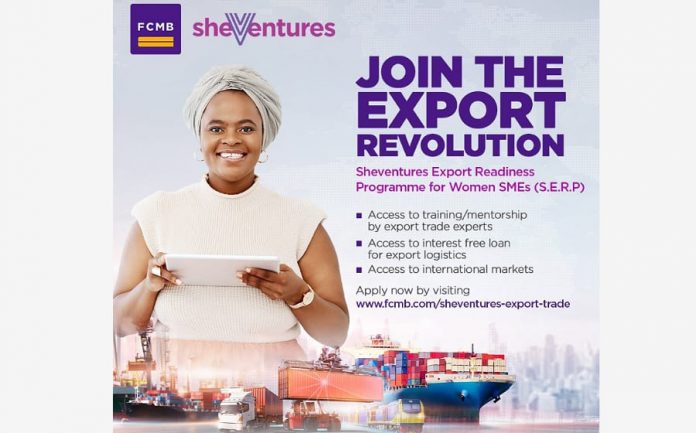 In a significant move towards empowering women-owned enterprises in Nigeria, First City Monument Bank (FCMB) has launched the SheVentures Export Readiness Program. This innovative initiative is designed to equip women entrepreneurs with the tools and resources needed to expand their businesses into international markets. Through this program, participants gain access to a wealth of knowledge, tailored advisory services, and zero-interest loans dedicated to financing their export trade logistics.
Mrs. Yemisi Edun, the Managing Director of FCMB, highlighted the program's core mission, stating, "Our goal with the SheVentures Export Readiness Programme is to facilitate women-owned businesses in exporting their products and services worldwide. We provide interest-free loans, training, and mentoring to address common challenges such as limited financial resources and knowledge gaps. Ultimately, we aim to empower Nigerian SMEs to transcend local boundaries by connecting them with global businesses and leveraging the vast opportunities of globalization."
The SheVentures Export Readiness Programme is open to all women-owned SMEs in Nigeria keen on exploring new markets and expanding their business horizons. The program encompasses a series of comprehensive training modules covering crucial topics like export market research, product development, and export documentation. Moreover, participants have the invaluable opportunity to receive one-on-one mentorship from seasoned exporters.
Ms. Yetunde Moito, Head of Women in Business (SheVentures) at FCMB, underscored the challenges faced by Nigerian businesswomen in their pursuit of establishing thriving enterprises. She expressed, "This is why FCMB is providing enhanced support to businesswomen who own or manage businesses in Nigeria, supplying them with the necessary tools to prosper. The SheVentures Export Readiness Programme is a game-changer for Nigerian women entrepreneurs, empowering them to scale globally and bridge the capacity and financial gap hindering their full potential."
Recent data from the National Bureau of Statistics (NBS) has revealed that Nigeria boasts over 41 million SMEs, with women at the helm of 40% of these enterprises. Women-owned businesses are poised to generate 8.9 million jobs over the next five years, making a substantial contribution to the nation's economy. This underscores the pivotal role women can play in steering the growth and development of the Nigerian economy, provided they have access to adequate funding, capacity-building, networking, and other critical opportunities.
Over the past four years, FCMB SheVentures has made a profound impact on the female economy through a range of initiatives tailored to women SMEs. The Bank has disbursed up to One Billion Naira in zero-interest loans to hundreds of women-led SMEs nationwide. Additionally, it has offered vital support to thousands of female entrepreneurs through free training, mentorship, and capacity-building programs.