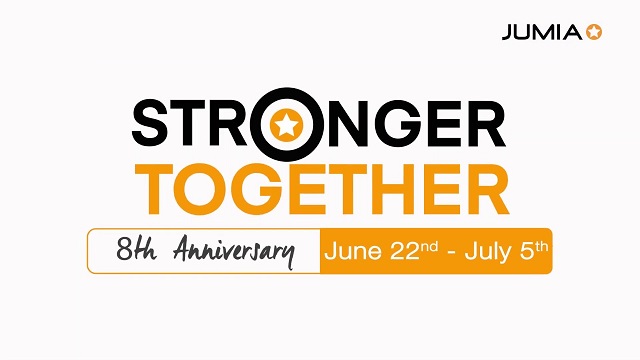 Jumia Nigeria's CEO ,Massimiliano Spalazzi, at the eighth anniversary press conference themed "Stronger Together", which held on Friday, has stated that the leading e-commerce company made a sustainable impact on Nigeria's economy during COVID-19 lockdown, a positive impact the company intends to sustain on SMEs and help consumers in Nigeria to save money and time with this year's anniversary campaign.
In his words:"In the last few months, we've seen that e-commerce is crucial to the Nigerian economy. We have seen more people shifting their activities online at a faster pace, working and shopping are coming online faster than we thought and never like before. We saw new and returning customers coming on our platform to shop from the safety of their home. Jumia became a place where communities across Nigeria came to buy all sorts of products – groceries, fashion. During the recent lockdown period, more brands come online to partner with Jumia by putting their products and services on our platform or advertising offers on Jumia Advertising. Within the period, we focused our attention on safety as much as possible to ensure safe delivery of products from our platform. We implemented contactless delivery, and helped by JumiaPay which allows you to pay for the product before it is delivered or pay at the doorstep through a contactless approach,"
Jumia Nigeria says it will increase its contribution to the growth and capacity building of small and medium scale enterprises (SMEs) in Nigeria while also announcing new offers to new and existing customers to celebrate its eighth-year anniversary of online marketplace operations.