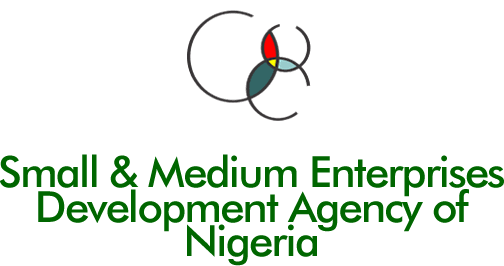 SMEDAN, Nigeria's Small and Medium Enterprises Development Agency, has announced that it is working with the Niger government to establish entrepreneurship clubs in schools throughout the state.
During a three-day capacity building for entrepreneurship instructors in public and private primary and secondary schools in the state, Mr Olawale Fasanya, Director-General, SMEDAN, announced this in Minna.
The Mind Shift Entrepreneurship Programme (MEP), also known as the National-School Entrepreneurship Programme, is implementing the curriculum (N-SEP).
"This programme is designed to enhance the capacity of the teachers who will in turn prepare the pupils/students and convert them into entrepreneurs.
"The teachers are expected to teach the pupils/students about entrepreneurship skills and form them into entrepreneurship clubs in their various schools.
"This is to enable continuity in the culture of entrepreneurship among them when they leave school or while in school," he said.
Fasanya, who was represented by Mr Levi Anyikwa, Deputy Director, Partnership Coordination, SMEDAN, stated that training of the trainers among teachers is an ongoing process.
"After the capacity building of this teachers, there will be a stepping down to the schools at the grassroots," he said.
The Executive Director stated that there was a lot of concern and uncertainty among Nigerian students about their futures due to a lack of job possibilities and their lack of entrepreneurial skills to start new firms.
"The World Bank recently predicted that there will be additional injection of 40 million people joining the economically active group by 2040 in Sub-Saharan Africa.
"Given the most promising economic performance within the region, there is no way regular employment will cope with this number of people entering the unemployment market.
"The imperative is that young people must be supported with education and training that promotes employment generation and wealth creation," he said.
MEP, he explained, was created to harness the burgeoning energy of students and youngsters and channel it into productive initiative creation and management.
"The programme is to provide access to functional and hands-on entrepreneurship/financial literacy and community service education to every primary and secondary student in Nigeria," he said.
The State Commissioner for Education, Hajiya Hannatu Salihu, who launched the initiative, pledged that the government will offer the required instructional resources to help the trainees instill entrepreneurial skills in their students.
According to Salihu, the program attracted 70 instructors from the state's public schools and 30 from private institutions.
The practice was participatory and powerful, according to Hajiya Halima Musa, a trainee teacher from Central Primary School Kontagora, because it introduced them to diverse business lessons.
Musa expressed gratitude to the SMEDAN and the government for the gift and promised to have an influence on her students.