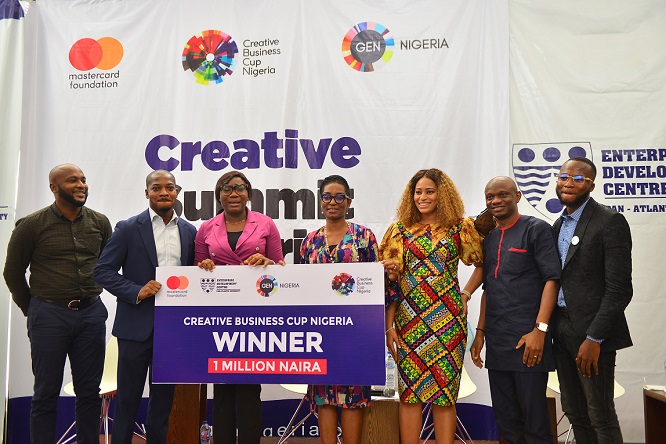 Winners of the Creative Business Cup 2021 Nigeria finals have emerged after a pitch session by the finalists in Lagos on Thursday, November 11, 2021. Members of the jury were Monday Ewans, Director, Enterprise Development and Promotion, SMEDAN, Seye Olurotimi, Founder, MSME Africa, Ibhade Akpede, Head, Small and Medium Enterprises, Lagos State Employment Trust Fund and Chukwudi Nwafor, Chief Operating Officer, Sasware.
Queen Nwabuofu of Clovekids emerged the overall winner, she went home with a cash prize of N1 million naira and will also represent Nigeria at the global finals in Denmark. The first runner up was Ireoluwa Bolajoko of Oke Accessories while Kabir Olaosebikan of Craft Planet emerged the second runner up. Both of them went home with cash prizes of N500,000 each.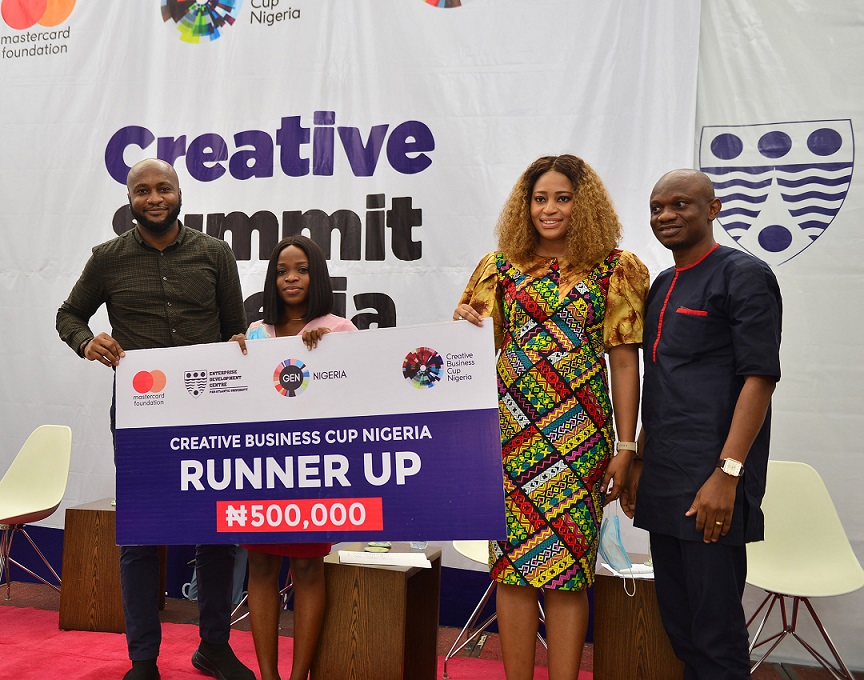 The Creative Business Cup (CBC) is a championship for entrepreneurs in the creative industries covering fields like Fashion, Design, Gaming, Music, Film, Content Production, Renewable Energy, Gastronomy, Architecture, Software, Computer Games and Electronic publishing.
Each year National Partners around the world host national Creative Business Cup competitions. National winners from around the world compete against each other at Creative Business Cup in Copenhagen, Denmark.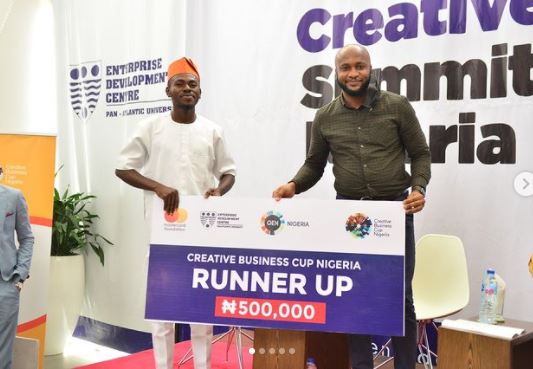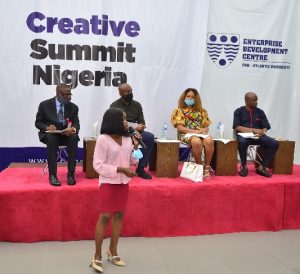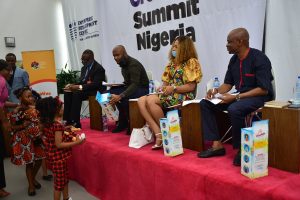 The Creative Business Cup (CBC) Nigeria 2021is hosted by Mastercard Foundation-Young Africa Works Nigeria in collaboration with the Enterprise Development Centre and Global Entrepreneurship Network Nigeria.
The Creative Business Cup is a global year-round initiative that empowers entrepreneurs in the creative industries, helping them grow their business ideas, connecting them to investors and the global markets, and strengthening their innovative capabilities to the benefit of industry and society. The Cup provides an opportunity to get exposure and to meet industry partners and investors.
The purpose of  the Creative Business Cup Nigeria is to empower not only the participating startups but the creative startup community throughout Nigeria. The program offers an accelerator program, a boot camp, and intense mentoring from a pool of both local and international mentors.